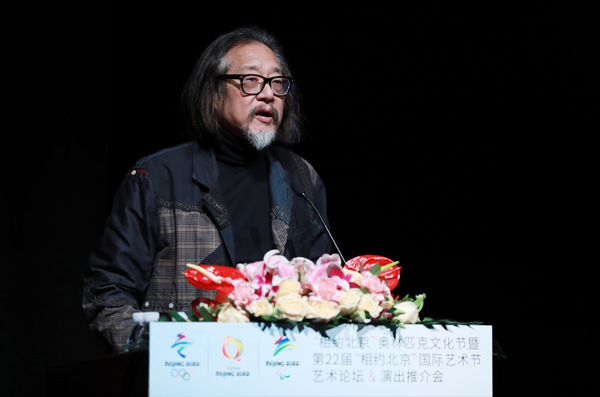 Recalling his own experience working in the theatrical industry for decades, acclaimed director Stan Lai noted the Chinese theatrical market lacks original content compared to their international counterparts. He cited Shanghai as an example. Statistics show there were around 230 theaters in Shanghai in 2019, only 30 fewer than London in the same year. Among them, 149 were professional, and performances totaled 8,741 times.
"I think the biggest difference between today's Shanghai and London is we don't have enough original content," Lai said. He called for the industry to focus more on telling stories of Chinese people's lives instead of mainly importing foreign works.
The event also featured sub-forums attended by managers of major theaters in first-tier cities such as Beijing, Shanghai and Guangzhou, as well as scholars and industry workers, to share their takes on theater development.
The forum is part of an international arts session from Jan 14 to 16 under the theme of "Arts for a Shared Future". The three-day event convened 40 artists and scholars both online and offline to exchange views on the development of theaters, arts education and the future of the performance market.