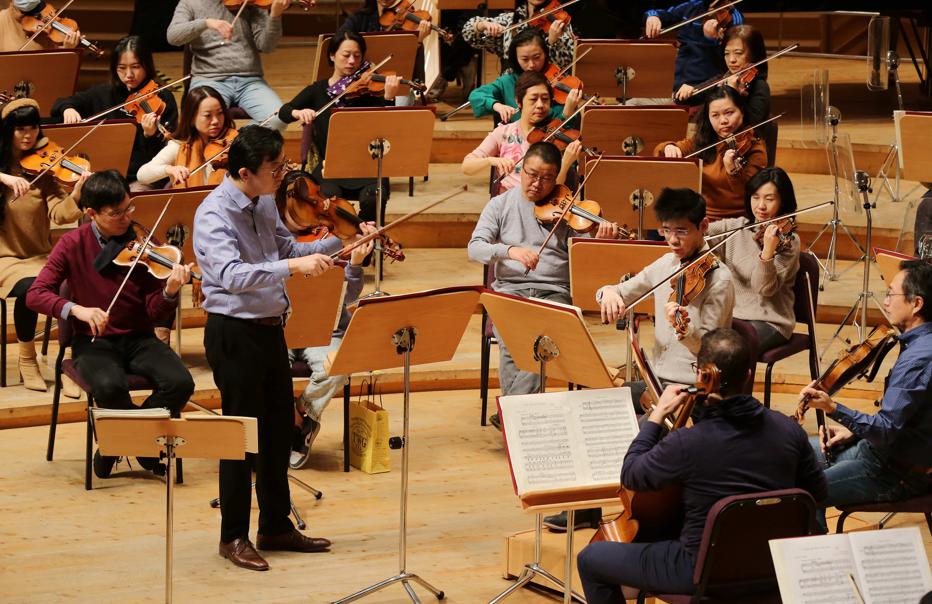 The New Year's Concert at Shanghai Symphony Hall will feature the string ensemble Shanghai Quartet.
The quartet will play alongside the Shanghai Symphony Orchestra and present a series of festive and romantic pieces such as waltz and polka by Johann Strauss II, the works of Beethoven, Dvorak and Shostakovich, as well as Chinese compositions.
Founded in 1983, the highly acclaimed Shanghai Quartet has been active in the world music scene for more than 30 years.
The group includes first violinist Li Weigang, second violinist Yu Xiang, viola player Li Honggang and cellist Nicholas Tzavaras, all of whom will be artists in residence at the Shanghai Symphony Orchestra for the 2022 music season.
Violinist Li Weigang will take the lead in the performance of Beethoven's Romance No.2 in F major, while his brother, viola player Li Gonggang will play Bruch's Romance for Viola and Orchestra in F major.
Tzavaras will perform Dvorak's Rondo for Cello and Orchestra in G minor. Yu is a new member who joined the quartet last year after the previous second violinist Jiang Yiwen's quit. Yu will be the soloist in Monti's Csardas and Chinese composer Sha Hankun's Shepherd's Song.
Li Yanhuan, a Shanghai-based music critic, said: "Shanghai Quartet leading the orchestra in the performance of Shanghai Symphony Orchestra's New Year's Concert is likely to provide a new perspective for audiences, as well as the musicians themselves, to understand the classical compositions long familiar to them."