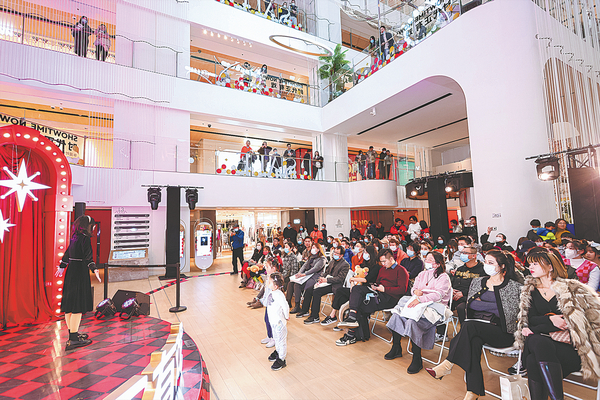 Faced with the challenges posed by e-commerce, traditional businesses such as malls have been steadily turning their focus away from being a purely retail destination to one that also incorporates dining and lifestyle options. Malls and business compounds have thus welcomed live show performances because these events bring in the crowds.
Another alternative performance venue that has been drawing the crowds is Xintiandi Ruihong, a new shopping and lifestyle compound in Hongkou district where the play Shear Madness premiered in September 2020. The play has been performed nearly 400 times since.
An interactive play that takes place in the setting of a beauty salon, the show features no more than six actors, and audiences are invited to participate and shape the narrative of this murder mystery.