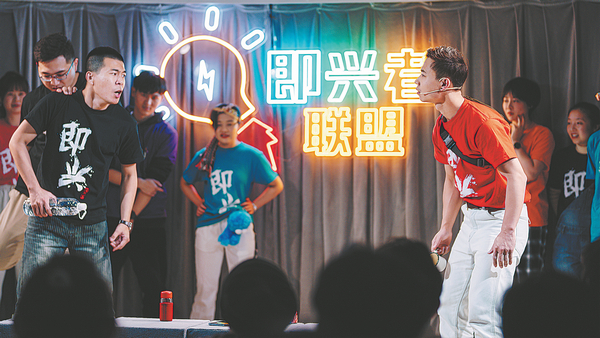 Since its premiere in August 2020, Apollonia has been performed more than 350 times to 43,000 people, many of whom are return customers hoping to catch each of the 16 actors on the rotating cast.
Other performances such as Santa Lucia, which was adapted from Mio Fratello in Korean, the prequel to Apollonia, stand-up comedy shows and musicals also take place in the same building.
According to Yao Shuo, a veteran theater curator, small theaters started growing in popularity when the pandemic forced the bigger players in the industry to stop performances or limit occupancy rates due to social distancing rules.
"Small venues are simply easier to manage according to the pandemic containment measures," he says.
Yao has also benefited from this trend-crowds have been flocking to his creation, Show Time Now, a mini-theater festival taking place from Dec 11-31 at Huarun Times Square in Pudong district. The festival comprises nine productions, including comedy sketches, talk shows, concerts and even an immersive show of the opera La Boheme.
"The rise of small live shows such as stand-up comedies, theater sketches and immersive theater shows set in spaces such as cafes, pubs and bookstores are an almost natural result of the upgrading and renewal of traditional shopping malls," Yao tells China Daily.
"When you break down the framework of the traditional theater structure, more interactions could happen between the performers and audiences, and more possibilities begin to emerge," he adds.