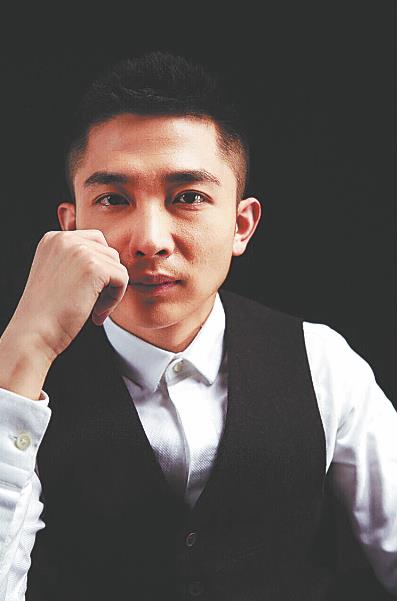 For Wang Pengfei and Tian Xiaowei, Central Academy of Drama graduates, William Shakespeare's works were a must-read during their college days.
After graduation, they have been working together on Chinese plays with Wang as a producer and Tian as a director, as well as devoting their time and energy into theater education for children.
In 2020, after the coronavirus pandemic hit, Tian considered creating a play. Since most of his works were commissioned or based on classic works, Tian decided to write an original play. This turned out to be a three-hour-long play exploring the life story of Shakespeare.
Premiered on July 22, the play, titled Will, was staged in Beijing and Shenzhen and was warmly received by both audiences and critics. In 2022, it will commence a new round of shows in Beijing in April and July and is expected to be watched by about 13,000.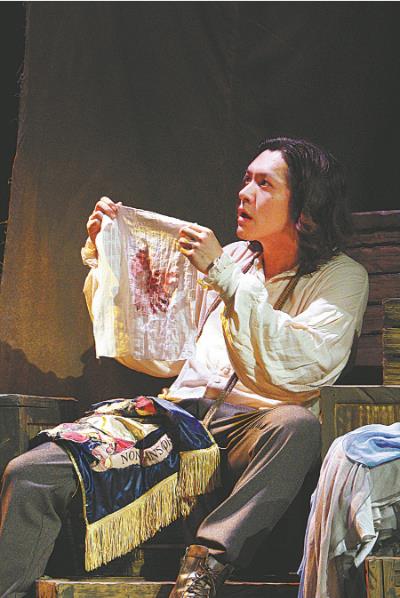 "Shakespeare's works deal with universal themes, depicting human emotions like greed, lust, betrayal, jealousy, and ambition," says Wang, who graduated from the Central Academy of Drama with his bachelor of arts in arts management in 2009. "Shakespeare remains the most contemporary writer of our times. When we researched Shakespeare's own life story, we found that we shared lots of experiences and emotions with him."
Tian, who graduated from the Central Academy of Drama in 2004 majoring in directing, agrees: "We share the passion for theater. We face problems after we left school, such as looking for job opportunities to make ends meet, and struggling between reality and dreams. We see ourselves through this play, Will."
With four actors and actresses playing more than 30 roles, the play follows the man, Will, who, at the age of 5, entered the theater of Stratford City Hall by accident and became attached to it. He went to London to seek his theater dream and launched his career, which brought him fortune and fame. Then in his later years, he returned to Stratford, his hometown and stayed there until his death.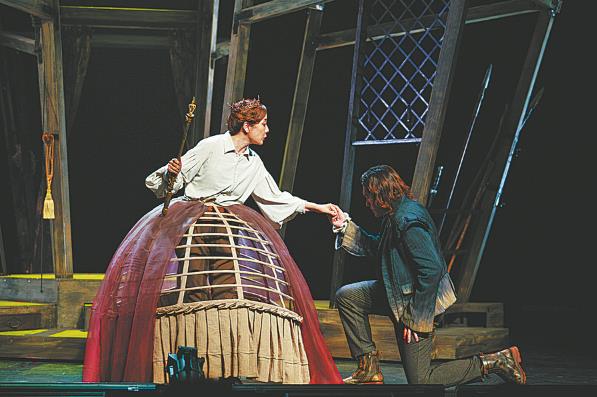 All of the four actors played the role of Will at his different stages of life. Tian, the director and playwright, also acts in the play, as the young Will.
"It's my first original play, which allowed me to write freely. The writing process also made me to review my theater career," says Tian, 40.
Unlike plays that Wang and Tian created together since 2009, the new play, Will, had over 70 days of rehearsal, which was much longer than the usual length of time-30 to 40 days or even less.
Wang, 33, regards the play, Will, as a highlight of his career.
"I used to be anxious about the feedback of the audiences and the result of box office. However, this play was quite different. I slowed down and concentrated on the play thanks to the long rehearsal," says Wang. "Both Tian and I felt like returning to our school days when we fully devoted into creating plays and were not distracted. It felt great."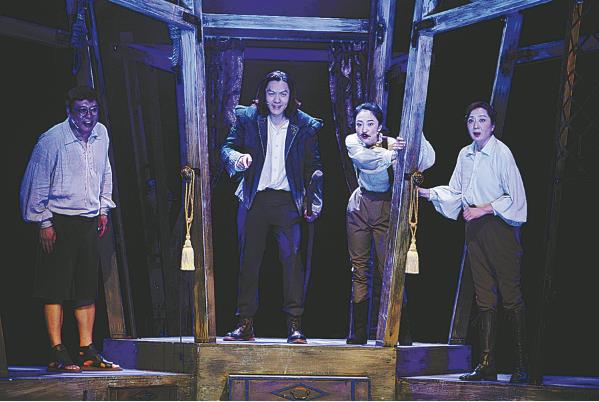 Wang started to produce plays as a student and has witnessed the development and changes of the theater market in the country, especially plays staged at smaller theaters. Compared to bigger theaters, small theaters allow young directors, scriptwriters and actors, actresses to test their ideas. In 2016 and 2017, plays at smaller theaters have become very popular among young audiences and commercially successful.
The entrepreneur, Wang, who founded Wonpennon Media and launched the company's theater label, Rainbow, has produced over 20 plays. Born and raised in Jilin province, Wang was a quiet and shy child with a strong love for poems. He regarded writing poems as a way to express himself freely. He dreamed about studying at the Central Academy of Drama because he wanted to become a scriptwriter.
One of the plays he produced and Tian directed was Li Lei& Han Meimei, which toured the country with more than 100 performances after its premiere in 2010. The play is about the romance between Li Lei and Han Meimei, two characters who appear in English textbooks in Chinese high schools.
In 2019, Wang also produced a Chinese play Revolutionary Road, adapted from American writer Richard Yates' 1961 novel with the same title and directed by Jiang Tao, a professor at the Central Academy of Drama. Tian and his wife, Zhu Zhu, were the scriptwriters of the Chinese version of the play.
"I love sitting in the back of the theater during the premiere of my plays. The audience feedback is direct and honest," says Wang. "They are touched by stories, which capture the reality of life, and never disguise their feelings."
"Like many theater producers, I went through days of struggle, trying to figure out what kind of plays could win audience hearts as well as achieving commercial success," Wang continues. "After so many plays, both successful and failed ones, I learned that the beauty of a good play is people connecting to the stories, to the roles and gaining their own interpretations."