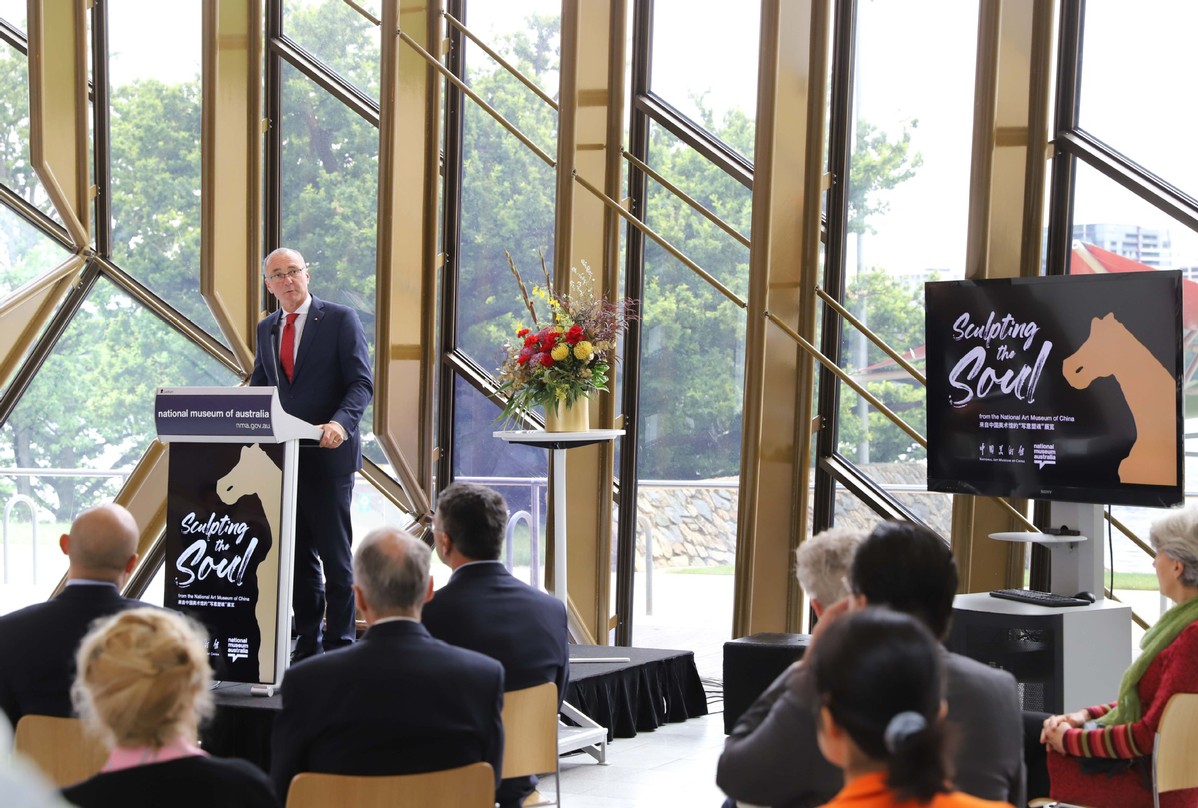 Three modern Chinese sculptures are on display at the National Museum of Australia (NMA) in Canberra until Feb 28 next year. Featuring works by Liu Kaiqu (1904-1993), Xiong Bingming (1922-2002) and Wu Weishan (1962- ) from the National Art Museum of China (NAMOC), "Sculpting the Soul" is exhibited in the main showcase of the NMA's Gandel Atrium.
"I am delighted that these sculptures will be the next instalment in our longstanding collaboration with NAMOC," said Mathew Trinca, director of the NMA, on Thursday. He told Xinhua that the exhibition was inspired by a discussion with Wu Weishan, director of the NAMOC, when they met in July of 2018. Wu suggested that they could share collections backwards and forwards between Australia and China for a longer period of time.
Talking about this exhibition, Dr. Trinca said: "It strikes me that the three works show a great sense of Chinese art, practice and culture and, with some influences that have been drawn from around the world, what a wonderful set of objects to show China and its place in the world today." At the launching of the exhibition on Thursday, Wu greeted Australian visitors through a video footage.