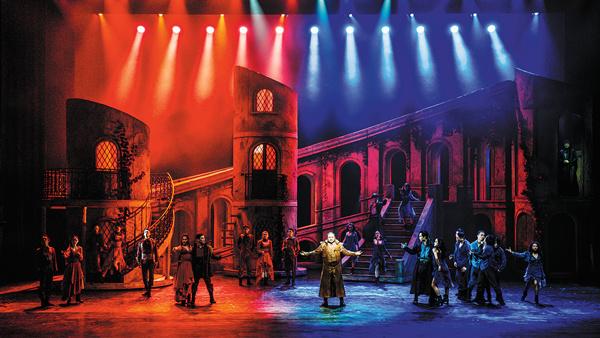 Chinese edition of French musical Romeo and Juliet begins national tour, Zhang Kun reports in Shanghai.
The Chinese production of Romeo and Juliet, a musical created by French composer Gerard Presgurvic, has embarked on a tour of the country after its premiere at the SAIC Shanghai Culture Square on Nov 26.
The musical is the first production of Shanghai Culture Square's New Year hits series, with 25 performances scheduled to run until Dec 19. Two weeks of shows will be staged at the Tianqiao Performing Arts Center in Beijing. It will run for one week at the Hangzhou Grand Theater in Zhejiang province and for two weeks at the Poly Grand Theater in Shenzhen, Guangdong province.
This is the first Chinese production of the French musical based on William Shakespeare's classic tragedy about two young lovers from rival families. It was premiered in 2001, and has been staged in more than a dozen foreign languages. The show has toured more than 40 countries in the past 20 years, watched by more than 12 million people.
"Were it not for the COVID-19 pandemic, we would not have acquired the copyright for the Chinese production so quickly," Fei Yuanhong, deputy director of Shanghai Culture Square, said at the news conference before the show's premiere in Shanghai.