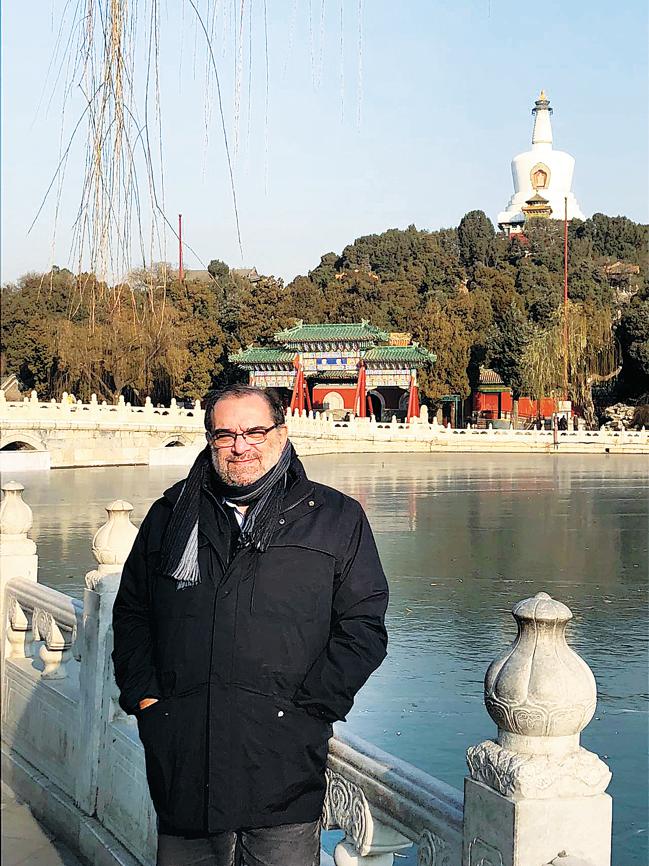 Speaking authentic Chinese with a Beijing accent, Uruguayan writer Pablo Rovetta likes his Chinese friends to call him Lao Luo meaning "old Luo", a traditional Chinese address for seniors or longtime friends.
"When I came to China with my parents in 1975, I was only 17. And now, I have gone from a young Uruguayan boy to 'Lao Luo', and China has become my second home," Rovetta says.
For most Uruguayans, China is a distant and mysterious country. But for Rovetta, he has learned a lot about Chinese culture since childhood, as his father Vicente Rovetta opened a bookstore in Uruguay in the early 1950s, introducing books on China in Uruguay and Latin America. Vicente Rovetta visited China twice in 1966 and 1967.
Coming to China in 1975, Pablo Rovetta studied for seven years at Beijing Language and Culture University and Tsinghua University. He soon fell in love with the country, getting on well with his Chinese classmates and making many friends.
Over the past 40 years of China's reform and opening-up, Rovetta has witnessed the fast development of China, rising from a poor country to the world's second-largest economy.
"Back in the 1970s, there was rationing for food and clothing. The main concern for most Chinese families was how to get enough to eat every day, and the only real holiday of the year in China was Spring Festival, the Chinese New Year. If you had a watch, a radio and a bicycle, perhaps with a sewing machine or a small black and white television, you must be the richest and would be the envy of the neighborhood at that time," says Pablo Rovetta. "Now, there are tremendous changes in my Chinese friends' attitudes toward lifestyles, consumption and so on."