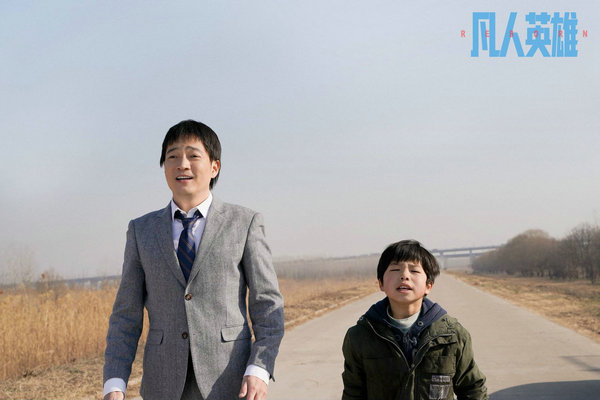 As a salute to the unsung heroes fighting COVID-19, an online feature film Reborn -- based on true stories -- has started to run on the streaming site Youku since Nov 26.
The film held a premiere in Beijing on Wednesday attended by director Yao Wenyi and cast members Yu Entai, Bai Zeze and Chen Yumi.
The film follows individuals on their dramatic journey when the epidemic broke out in early 2020. There are many stories. A hotel keeper who accidently "escorts" a child to find his lost father in Wuhan; a delivery man involved in fraudulent sale of masks; and a college graduate of artificial intelligence who gets infected and had to be hospitalized are just some of them.
Director Yao said the film brings warmth and strength to the audience, and may help them keep a positive attitude while facing difficulties.
Actor Yu, best known for the martial arts comedy drama My Own Swordsman, said the film shows how the epidemic could sometimes be like a mirror for people to reflect on their strengths, but also inspire them to be kind and courageous to others.