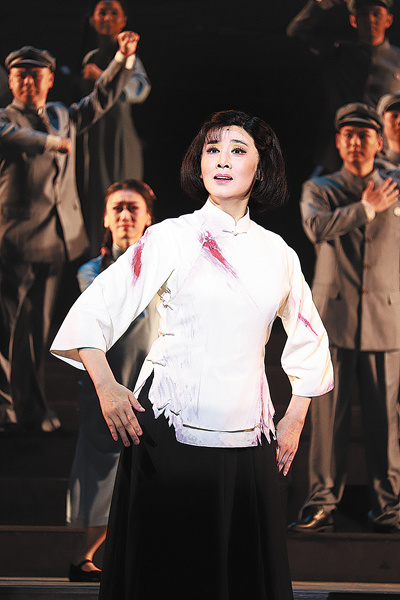 The 53-year-old Han, born in Anqing, was introduced to Huangmei Opera by her mother, a Huangmei Opera actress. At 10, Han started to learn to practice the art form at a local Huangmei Opera school in Anqing.
As a student, Han learned to perform the classic Huangmei Opera piece, The Emperor's Female Son-in-Law. In 1986, she played the leading role in a TV drama adapted from the classic piece, which was hugely popular and gained Han a large fan base in the country.
The Huangmei Opera, a local form of opera in Anhui province, is one of the major traditional opera genres in China, along with Peking Opera, Yueju Opera and Kunqu Opera.
Originally, Huangmei Opera was sung by women while picking tea, and is also known as caichaxi (tea-picking opera).
Originating from Anqing, Anhui, Huangmei Opera became popular in the adjacent regions, such as Hubei and Jiangxi provinces, during the Qing Dynasty (1644-1911).
In 2006, Huangmei Opera was included in the first national intangible cultural heritage list.