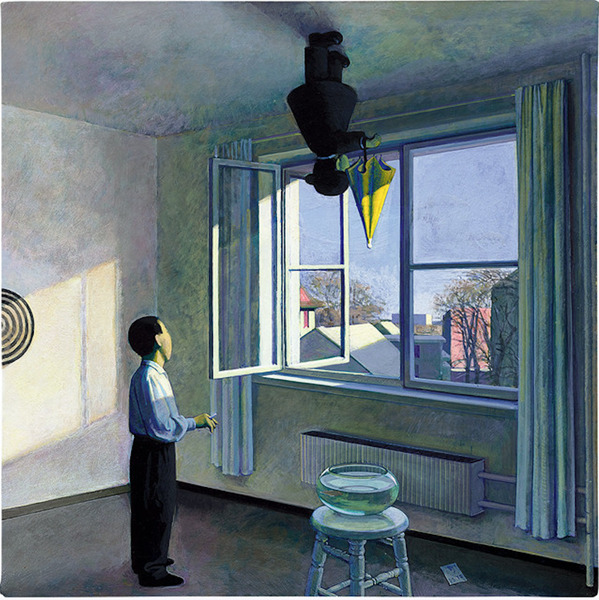 Together with the works of other Chinese artists, this first section of the show, themed "internalized modernity", reflects the introduction of Western and "unconventional elements" into Chinese art, as well as the drastic changes in Chinese society and the art scene.
The second section, "universal world", occupies a large hall of more than 1,000 square meters at the museum, where visitors find themselves standing in the middle of the space surrounded by the creations of internationally renowned artists, such as Takashi Murakami, David Hockney and Damien Hirst.
The most striking part of the exhibition is arguably the fourth section, "whirling of time", which takes place in a circular hall where visitors can walk on a long ramp to the second floor, passing by small paintings, each no more than a meter tall, by Chinese and international artists.
The final two sections, themed "identity and empathy", and "paradigm and trend", are dedicated to Chinese ink paintings and calligraphy.