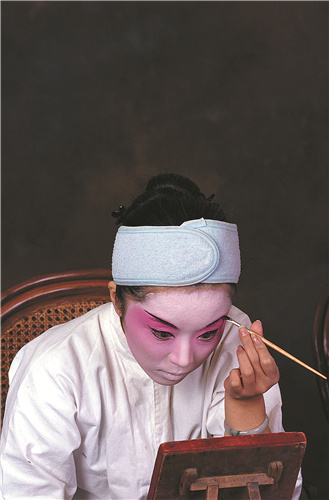 Suzhou in East China's Jiangsu province is known as the equivalent of Venice in Italy due to its canals and rich culture.
With a history of more than 2,500 years, the 3,200-kilometer-long Grand Canal connecting Beijing and Hangzhou in East China's Zhejiang province, is the longest artificial waterway in the world.
In January, Suzhou authorities announced an ambitious project to integrate the 10 scenic spots along the section of the canal in Suzhou into the Grand Canal National Cultural Park under construction in the city. It's an echo to the country's call of building a Grand Canal Cultural Belt.
At night, tourists can hop on a cruise along the canal, sipping a cup of green tea and sampling elegant local specialties, against a backdrop of ancient architecture and bridges.
A young woman in a qipao performs pingtan, a traditional musical and oral performing art form popular in Suzhou, while playing a stringed instrument.
For the past seven years, the Suzhou Municipal Bureau of Culture, Radio, Television and Tourism has been working hard to promote Suzhou as a destination for travelers from North America and Europe.
Amid the COVID-19 outbreak, the bureau has adjusted its marketing strategies from mainly targeting the overseas market to organizing offline events to attract expats living in China.
Its four official accounts on popular social networking platforms Facebook, Twitter, Instagram and YouTube have attracted an extra of 160,000 fans over the past two years, exceeding 1 million in total.