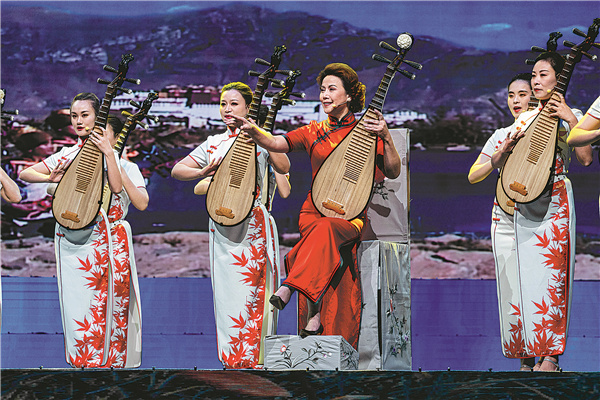 A great number of Yangtze River-related events feature in the city's cultural calendar, such as art competitions, photo contests, drama festivals, a folk culture art festival and high-level forum on Yangtze River culture. Culture lovers and dramatists are given chances to share their viewpoints at many seminars hosted by the local government. Awards to celebrate standout poems and reviews have also been set up.
The festival is becoming a high-quality platform for cultural exchanges and cooperation among cities along the Yangtze River, and it's playing a special role as a bridge to boost economic and social development, local officials said.
Han Wei, Party secretary of Zhangjiagang, said: "We have upgraded the Yangtze River Culture and Art Festival and we take this as a new starting point to further shoulder the missions of protecting, inheriting and promoting Yangtze River culture.
"We will study Yangtze River culture thoroughly, encourage traditional cultures to innovate, and bring greater dynamism into the high-quality development of the Yangtze River Economic Belt, which strings up 11 provinces and cities from east to west."