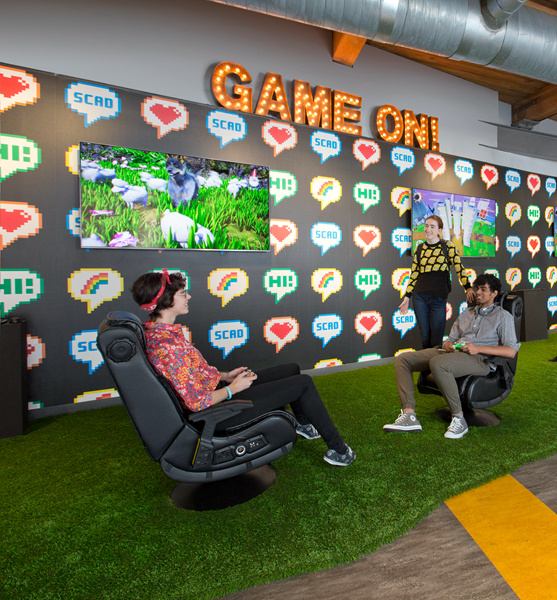 "Thinking about how our final results now help patients escape their physical pain because of the immersive programs we created is so rewarding," Miao said.
In addition to the medical space, immersive reality provides entry to a diverse range of careers, including product promotion, educational simulation training, and new-use cases in multiple fields.
Katie Howarth, an SCAD senior majoring in immersive reality and visual effects, believes that limiting AR and VR to just the gaming industry is to limit vast untapped potential. "Over the next 20 years, VR will move into mainstream medical training devices and other healthcare applications as it has been proven to help reduce human error and improve quality of care services in various studies," Howarth said.
Howarth plans on a medical AR and VR career, helping others in any way she can. "One of my first VR classes opened my eyes to medical applications and the power behind the technology. I instantly fell in love with the idea and knew it was what I wanted to do in my life," Howarth said.
According to the university, for four consecutive years SCAD graduates have enjoyed a 99 percent employment rate, and are expected to contribute to multiple professional sectors.
"Many of our graduates have successfully gone into career paths in interactive design and game development," Fu said. "We have artists and designers in major game studios and large technology companies such as Google, IBM and Microsoft. We constantly hear from leaders in these companies how respected our alumni are in the workplace not only for their artistic talent, but also their professionalism, collaborative efforts and overall understanding of industry requirements. Their talents and skills guarantee them a job placement, and their ongoing passion and professionalism make them terrific 'ambassadors' for SCAD."