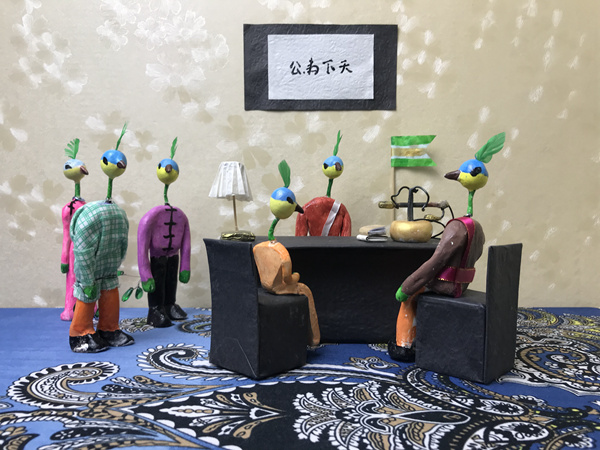 Animator raises public awareness about the plight of the green peafowl, Yang Feiyue reports.
No matter how tired Tao Yang is at the end of a day, her mood always brightens when the subject of conversation is the green peafowl, a species found in Southeast Asia.
The 45-year-old Shanghai resident seems to like everything about the bird, especially the distinctive feature of the males-colorful long feathers. Tao keeps herself updated about the birds' major habitats and their numbers.
Born in Suzhou, Jiangsu province, Tao earlier worked for an investment bank in Shanghai, but she always had a tender spot for nature. She plans to donate all her things for animal protection after she is gone. "I mean why not? I don't plan to get married and have a child."
In 2009, green peafowls caught her attention.
"It felt strange that a kind of peafowl is under first-grade national protection when we see the bird in zoos," Tao says.
The green peafowl was once widely found in China. In recent decades, however, the bird's numbers in the country fell. As a result, the bird is a protected animal. The blue peafowl was introduced to China from India.
In 2009, the green peafowl was also listed as endangered on the International Union for Conservation of Nature's red list.