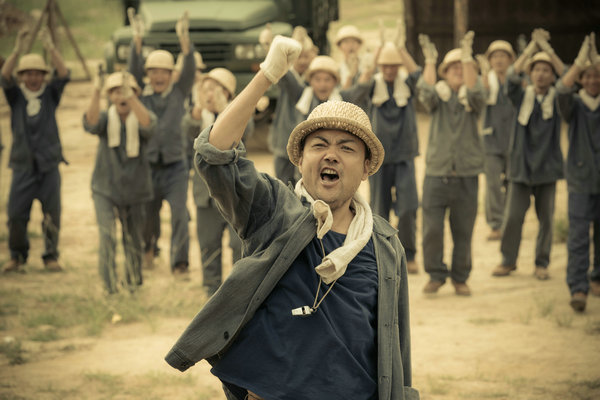 Over half a century ago, millions of workers, engineers and researchers left home to join the large-scale industrial constructions in the country's far-flung areas, which has been a significant part of China's national defense and economic development.
With the constructions spanning over 15 years and reaching 13 provinces and autonomous regions, thousands of projects were developed, with their properties valued over 14 billion yuan ($2.19 billion), accounting for one third of all these then in China.
So, when writer Ge Fei heard that most youngsters had never heard of this chapter of history, he felt a bit disappointment, inspiring an impetus to pen a tale about it, said the award-winning novelist at a recent symposium held in Beijing.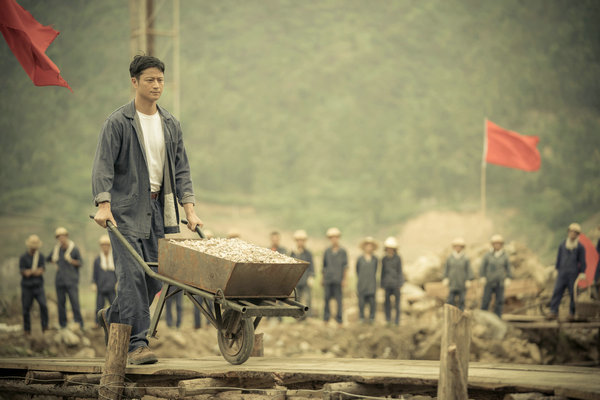 A veteran of writing novels and TV series scripts since late 1980s, Ge spent seven years on writing Huo Hong Nian Hua (Flaming Years) , an 880,000–word novel, and also serves as the scriptwriter of the eponymous 32-episode TV series, which debuted on CCTV-1 on Sept 25 and is now available on the streaming site iQiyi.
Chronicling over decades starting from mid-1960s, the epic follows a group of dedicated engineers and constructors conquering hurdles and difficulties to wrap up the building of a steel behemoth.
The TV series has garnered more than 100 million clicks on multiple popular internet platforms, including Sina Weibo and Douban, and even raised some young audience's interest to visit the filming sets in Panzhihua, Southwest China's Sichuan province.
Wang Wenjie, the chief director, said that writer Ge is his longtime friend being familiar for more than 30 years. "He spent six years interviewing more than 600 people, recording notes of more than 1.2 million words. Almost all the characters are inspired from real stories, making the script a very solid and emotional tale," added Wang.