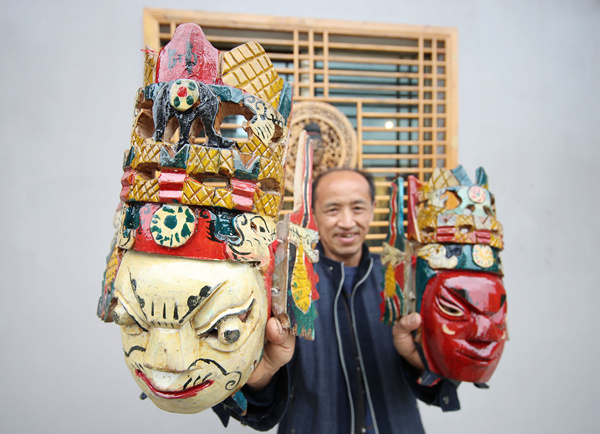 They earned little money, so a number of group members left, ranging farther afield to earn more.
Xiao chose to stick with Nuo Opera. He taught his two sons Nuo performance crafts and recruited more than 40 disciples to develop it, believing there is strength in numbers.
While teaching performance skills, Xiao continued to study. He eventually created a new variation — Sizhou Nuo Opera — and integrated it into more activities, including traveling shows and business opening celebrations.