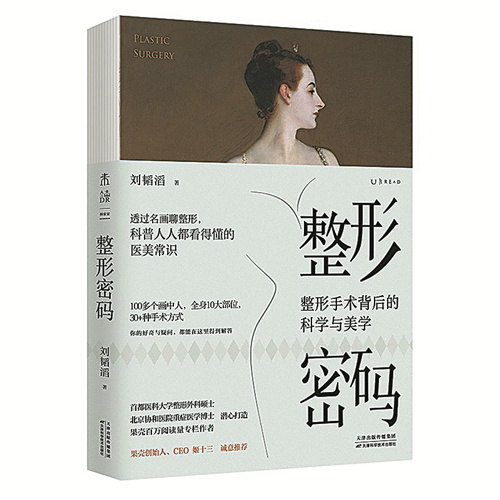 "More often than not, what is considered as beautiful is often a fashion that a lot of people tend to pursue. However, fashion is always changing, so I don't suggest people follow the stream," Liu says.
"People need to form their own ideas about beauty, and art is a good way to nurture a sense of aesthetics," he says.
As a result, apart from anatomic illustrations that Li Yilin, a plastic surgeon from the Chinese Academy of Medical Sciences, painted, Liu also includes in the book photos of classic paintings and sculptures from around the world.
"This book is not to promote plastic surgery for any for-profit organization. We want readers to learn about plastic surgery from an objective perspective, so we also offer related sociological and psychological knowledge and information, as well as the medical content," Liu says.