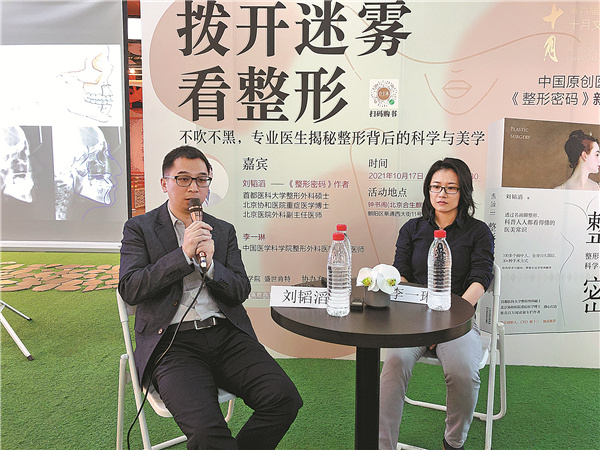 Zhengxing Mima (Decoding Plastic Surgery: Medical Knowledge and Aesthetics), a book that examines issues regarding plastic surgery, has recently been published in the Chinese mainland.
Liu Taotao, the author, graduated from Capital Medical University with a master's degree in plastic surgery, and gained a doctorate in intensive care medicine from Peking Union Medical College.
As life in China has generally been improving since the implementation of the reform and opening-up policy in 1978, people have been paying increasing attention to their appearance. Apart from clothing and cosmetics, more people, including teenagers, have turned to medical means to improve their looks, which makes cosmetology one of the most profitable industries in China.
According to Galderma, a world-leading dermatology company, in the next one or two decades, China's medical cosmetology market is likely to see an annual growth in the double digits.
However, despite the omnipresent advertisements and popular articles or posts online, there is a lack of reliable information into medical cosmetology and plastic surgery for the general public.
Since 2019, Liu has written numerous, widely read articles for science popularization websites about cosmetic surgeries such as hip augmentation, eyelids, jawline, rhinoplasty and liposuction, as well as a column about physical beauty in paintings and sculptures.