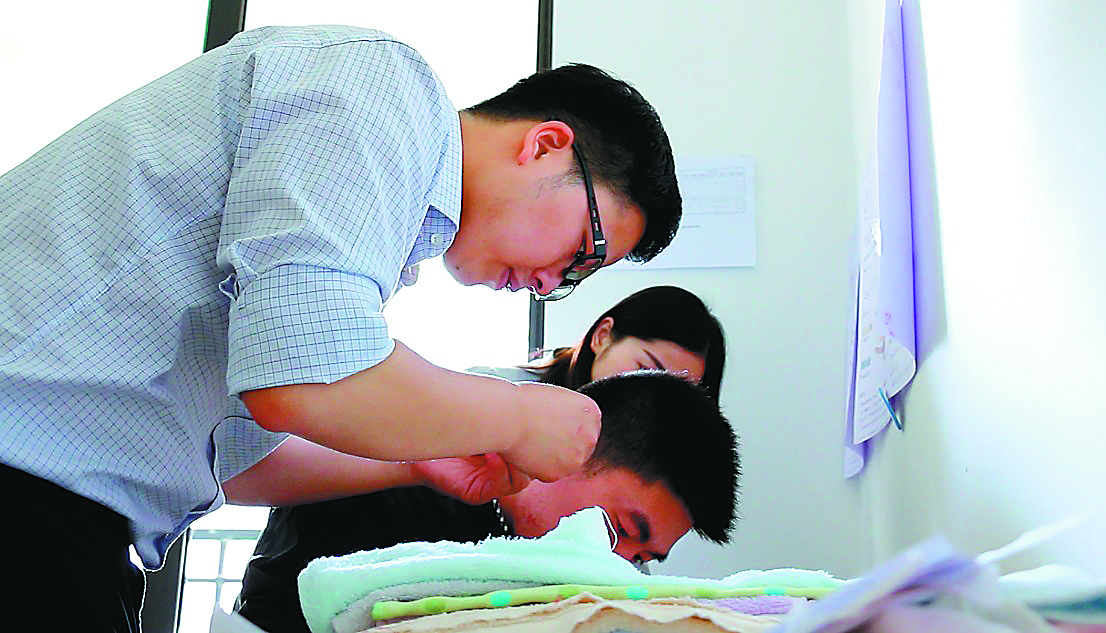 Donghua University in Shanghai has supported the entrepreneurship of its students and alumni as one of the best schools to study textiles in China. Ma Feifei, who did a master's program in textile engineering from the university, is one such beneficiary.
In 2016, Ma founded Shanghai Sturdy Armor New Material Technology Co, which was a continuation of his graduate project in which he invented a type of polymer compound that was inspired by the structure of pangolin scales. Ma named the material "Saintfabric".
According to Ma, the soft and light fabric can resist knife cuts and stabs of up to 1,100 newtons.
"The teachers at Donghua University were very helpful when I was creating the prototype and doing lab testing," Ma says.
Besides learning textile engineering, he also got tips on how to run his own business through workshops organized by the university's innovation and entrepreneurship center.
The material he created has since been granted several government patents in China. It has passed quality assessments conducted by the public security authority. Bodyguards and bank-security teams were among his first customers, says Ma.
After six years of marketing and upgrading his product, Ma says his company has grown to become one of the leaders in this market segment. He says the company also supplies stab-proof vests and shirts, and other tactical clothing to clients abroad. About 60 percent of his sales are from overseas, he adds.
"Shanghai is an international metropolis, and coming here and studying in Donghua has definitely broadened my horizons as I got the chance to listen to lectures by top experts and participated in many first-class expos in the industry," says Ma.
Zhu Wenbin, an entrepreneur and doctoral student at the university, also benefited from the university's research resources when he was developing "Mintblue", a material that changes color when exposed to contaminants.
The idea behind this fabric came to Zhu when he was pursuing a joint master's degree offered by Donghua University and Philadelphia University from 2011 to 2014, he says.
After graduating from the program, Zhu worked for a year before founding his company, Nianfu Technology, to commercialize the research for the new material.
When the fabric is tainted by grease, sweat or bacterial metabolites, among other undesirable substances, the color of special strips changes from blue to pink. When the pollutants are washed away, the color changes to blue again.
The technology has been applied to various products, such as towels and underwear. It has also won many awards, including the 2017 China Top 10 Innovative Textile Products prize.
Zhu was named in the 2017 "30 under 30" Forbes China list.
"I am now researching the visualization of sanitary safety," says Zhu, who returned to the university to do his doctoral studies in 2019. "With the experiences I have had in the industry, I want to help other students turn their research into products."