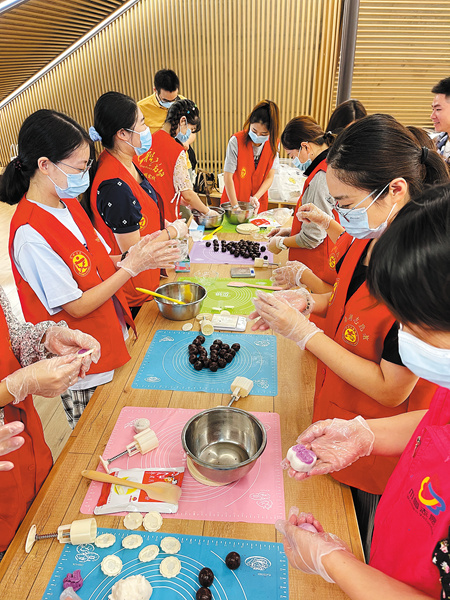 The Changzhengqiao facility sits at the intersection of Binhe and Fanggong roads, and is filled with elements related to bridges. Visitors can view more than 40 photos of local historical bridges that reflect Jiaxing's development over the years.
The facility on Wanghu Road showcases local intangible cultural heritage, including paper cutting, leather-silhouette shows and crafts involving silkworms and mulberries. Visitors can also engage in related activities.
"We strive to highlight Jiaxing's unique characteristics through the recreational facility and offer residents a place to take time off and have fun," says Zhang Jiahuan, an employee with the facility on Xinxing Street.
At the same time, the local government has stepped up efforts in roadside environment and sanitation.
A total of 17 recreational facilities will be completed this year, according to local authorities.