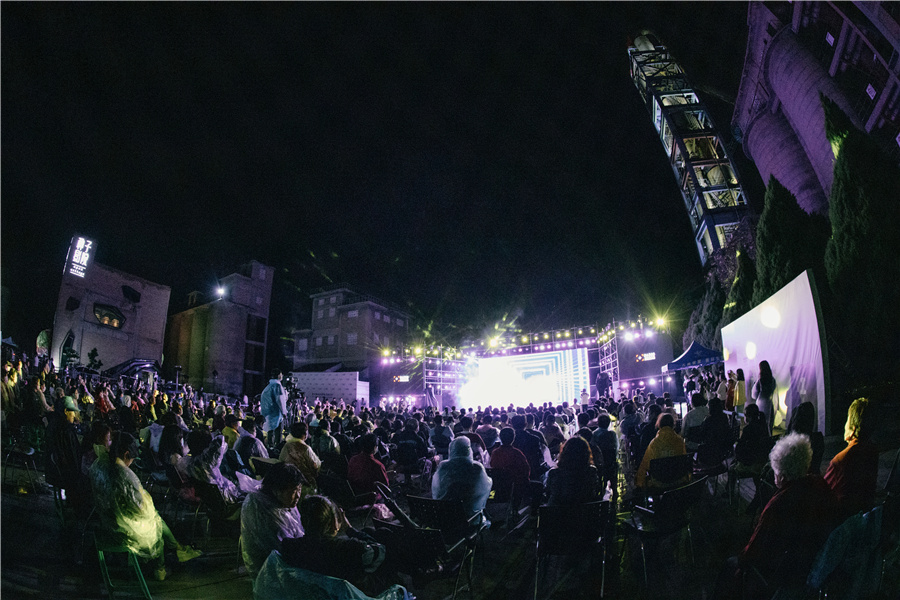 A small village called Jiajiazhuang in North China's Shanxi province, hometown of famed Chinese auteur Jia Zhangke, has been on the lips of cinephiles over the Mid-Autumn Festival.
The village was not only featured in Jia's documentary Swimming Out Until the Sea Turns Blue, which hit the big screens on Sept 19, but received hundreds of aspiring filmmakers and film buffs to its iconic 86358 Jia Village Film Week, a five-day event which concluded Monday.
Initiated by Jia in 2016, the annual event, now in its fifth edition, has become an important platform for spotlighting and supporting Chinese short filmmakers.
This year's event attracted 1,603 entries, the highest the fest has seen, from both home and abroad to its major competition section – Chinese Language Shorts, according to its organizer the Jia Zhangke Art Center.