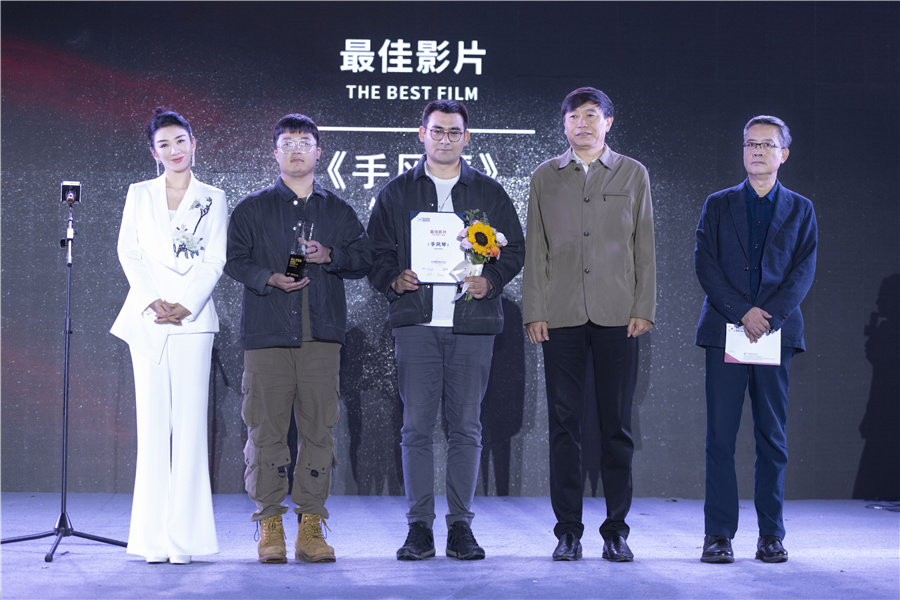 Sixteen shorts made the cut. All made over the last year, they tackle a variety of real-world issues such as family disputes, joy and pain of coming of age, gender equality and the impact of the coronavirus pandemic.
The 16 works were screened along with 18 short films from another two sections – eight in Special Screenings, which features winners and nominated works of important film festivals, and 10 in Made in Shanxi, which screens shorts made by young filmmakers from Shanxi province.
With a five-member jury headed by acclaimed veteran filmmaker Mei Feng, the festival presented five awards.
Xinjiang filmmaker Emetjan Memet, 30, once again took home the Best Film award for Accordion. Last year, his Blessed Winter also won the award.