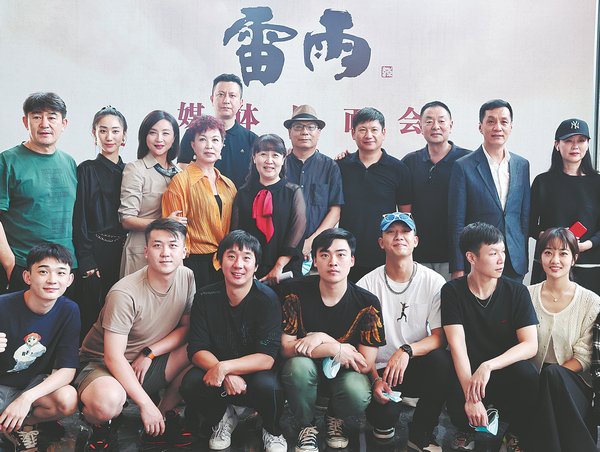 Founded in 1952, Beijing People's Art Theater, about 20 minutes' walk from the bustling pedestrian shopping street of Wangfujing, is considered the flag bearer of Chinese drama. It's known as home to many established Chinese actors and actresses, including Lan Tianye, 94, who remains active in the theater.
It has also built a reputation for its good traditions and work ethic.
"A play is bigger than the sky" is a slogan inherited by the theater and is printed on a huge banner hanging on the wall of the rehearsal room.
On Sept 2, the institution's latest performance venue, Beijing International Theater Center, opened its doors. It is located next to the Capital Theater, the home of Beijing People's Art Theater, established in 1954.
The new venue covers an area of 23,000 square meters and houses two auditoriums, one with 700 seats and another with a 200-seat capacity. The bigger stage is named after Cao Yu, renowned playwright and the first president of Beijing People's Art Theater.
"For decades, we've been devoted to keeping the legacy of Beijing People's Art Theater. The new venue marks a new adventure," said Ren Ming, president of Beijing People's Art Theater, during the opening ceremony. "It will create, showcase and bring together more stage works and better serve audiences."
To celebrate the opening, Beijing People's Art Theater is staging new versions of Cao Yu's three classic plays: Sunrise, Thunderstorm and The Wilderness, featuring the company's young actors.
"We want to pay tribute to pioneering Chinese dramatists like Cao Yu and we are also keen on offering opportunities to young actors and directors, who will carry on the spirit of Beijing People's Art Theater," says Ren.
Cao Yu, whose real name was Wan Jiabao, was born in Tianjin and fell in love with acting during middle school. He died in Beijing in 1996.