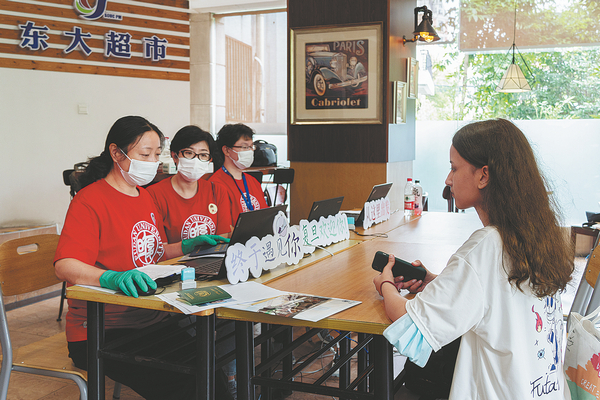 Sabrina Shah Kazmi arrived at Shanghai's Fudan University on Sept 5 and got one step closer to her dream of becoming a doctor.
Kazmi, an 18-year-old Pakistani girl born in Changchun city, Northeast China's Jilin province, is among the 949 undergraduate and graduate students from 72 countries and regions who have enrolled in the Shanghai university for the new school year. She majors in clinical medicine.
Because of the ongoing pandemic, however, only 200 of these students have been able to make it to the campus. The rest will undertake lessons online, the school said.
Kazmi, who speaks perfect Mandarin, says her friends have always described her as a woman "with a foreign appearance but a Chinese heart".