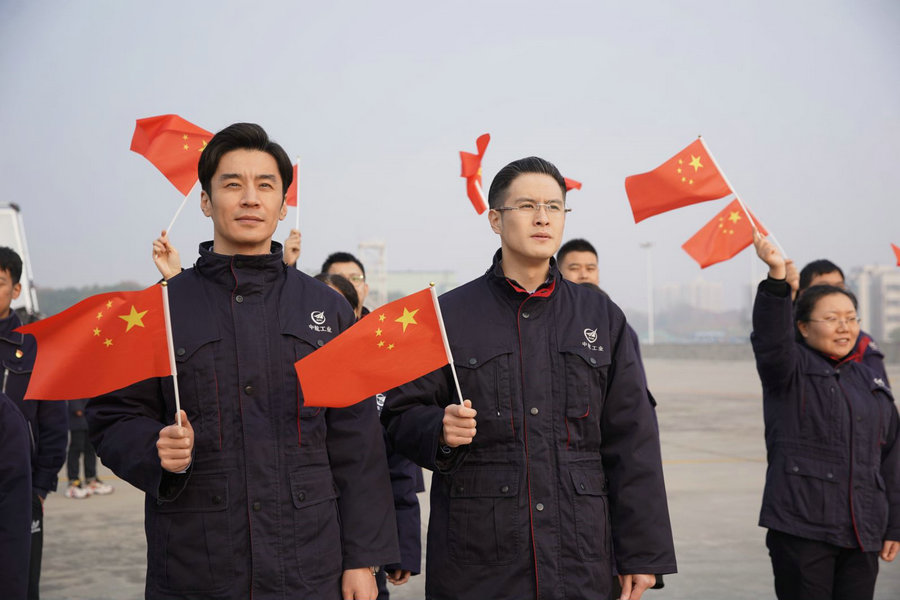 As the first of its kind, Zhu Meng Lan Tian (Flying Across the Sky to Pursue Dreams) -- a TV series chronicling the 70-year-long history of China's aviation industry-- has recently concluded its first run on CCTV-1, garnering high reviews from critics and experts.
Under the helm of Li Yuanliang and Wen Xiao, the 38-episode TV series recounts the stories of three generations who have devoted their youth and passion to the independent research and development of Chinese aircraft.
Within four years, the major creators of the TV series had traveled to some of China's top aircraft industrial companies based in Shaanxi province's Xi'an, Liaoning province's Shenyang and Shanghai.
Interviewing over 50 insiders including veteran pilots and aircraft engineers, the scriptwriters read nearly 100 biographies about the renowned figures who contributed to milestone achievements in China's aviation industry.
A total of 18,000 props, including 21 replicas of real-sized airplanes or large-scale parts of aircraft, were made to be used in nearly 400 filming sets. Besides, the TV series tailor-made more than 9,600 costumes and cast thousands of extras.
Li Zhun, the former deputy chairman of the China Federation of Literary and Art Circles, said that the TV series filled a gap in aviation-themed stories, employing a fresh perspective to demonstrate the unprecedented transformation of China over past 70 years.