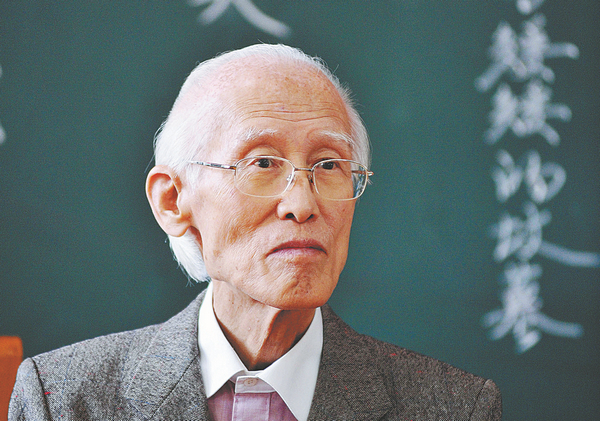 The Yu Kwang-chung Poetry Award was launched on Sept 1 in memory of the late Taiwan poet and his contributions to modern Chinese poetry and cross-Straits cultural communication and exchanges.
The biennial award is co-hosted by the organizing committee of the Long March of Poetry and Taiwan's Chiu Shui Poetry Quarterly. The former is a large-scale series of cultural communication projects sponsored by the National Poetry Newspapers and Periodicals Network Alliance. This year, the submission deadline is Oct 15.
The jury, consisting of well-known poets and poetry critics from across the Straits, will choose 12 poets and three critics from the submitted works shortlisted for the final winners, who should have gained prominent achievements in poetry creation and criticism and contributed greatly to poetic communication at home and abroad.
Ye Yanbin, poet and the director of the jury of the first Yu Kwangchung Poetry Award, says the award is to carry forward the emotional and spiritual attachment to the native land in Yu's poems and to reward and encourage outstanding poets.
It will become a poetic bridge through which poets from across the Straits will gather in the glorious Chinese poetry culture, he says.
Yu was born in Nanjing in 1928 and spent his childhood in Chongqing from 1937 to 1945.
In 1947, he enrolled in the University of Nanking and studied English. In 1949, his family moved to Hong Kong and then to Taiwan in 1950.
On the Chinese mainland, Yu is most famous for his poem Nostalgia. In interviews, he said that he completed the poem in only 20 minutes in 1971 but had been preparing it for 20 years.
In the poem, Yu expresses his deep longing for his homeland. Included in primary school textbooks, the poem has been widely recited by people across the country.
yangyangs@chinadaily.com.cn