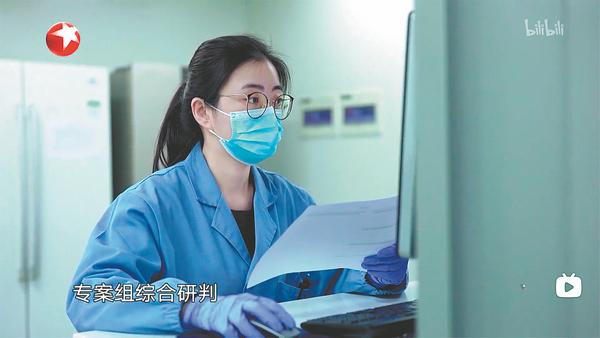 "In modern life, people don't encounter many criminal cases, but they sometimes suffer economic loss due to such fraud. We discussed with the police from 803 and they helped us by providing clues and checking the words to make sure the information is correct," says Cai.
Some of the police officers shown in the production have become popular since the series began broadcasting. "Many of the police officers in the documentary are young and good-looking, but more importantly, they display their professionalism in their work. That is why they are popular," says Cai.
Aside from their work, officers are ordinary people living in the city, says Cai.
"Police officers are often deified in some dramas, but when you meet them, you'll find they are ordinary people. In the documentary, people can see them as individuals. They create many amusing moments by making jokes, but they may feel nervous and stressed at work," says Shao.
The documentary especially highlights the stories of several forensic experts.
"The cases forensic experts deal with are unavoidably negative and sad, but by recounting the personal experiences of the experts, we want to show their change of views on the job. They always face the dead, but at the beginning, the bodies mean nothing, and gradually they realize each of them was a person who had dreams. That endows them with a stronger sense of responsibility," says Shao.
"Although this season presents many sad stories, we can also see the bright side of human nature," she adds.
Contact the writer at wangru1@chinadaily.com.cn