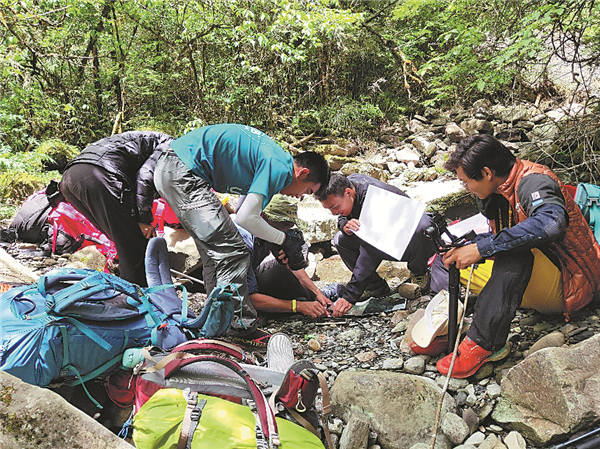 Fueling the myth
In 1950, a group of more than 30 armed soldiers of the Kuomintang went missing in Heizhugou. They planned to flee from there after being defeated by the People's Liberation Army.
One of the local guides in Liu's team told him that his father, who was a hunter at that time, bumped into one of the soldiers and rescued him. He was the only survivor.
In 1966, three Chinese soldiers went into Heizhugou to transport provisions and were never seen again and, in 1976, three members of a prospecting team from Sichuan provincial forestry bureau came to Heizhugou for work. Like others before them, they too disappeared, and despite rescuers searching the forests for days, no trace was found of the unfortunate prospectors.
In 2014, five outdoor enthusiasts went to explore Heizhugou, three of whom got lost. The rescue team eventually found two bodies, but one is still missing.
These cases and the local Yi ethnic group's legends that "hunters will disappear there" make Heizhugou a forbidden place filled with mystery and menace.
"Our success proves that Luosuoyida is not 'Death Valley'," Liu explains.
"With the geomagnetic anomaly, it's easy to get lost in Heizhugou. Not only that, but you need to be adept at rock climbing, have physical strength and be equipped to deal with dangerous situations calmly. If not, an accident can be lethal."