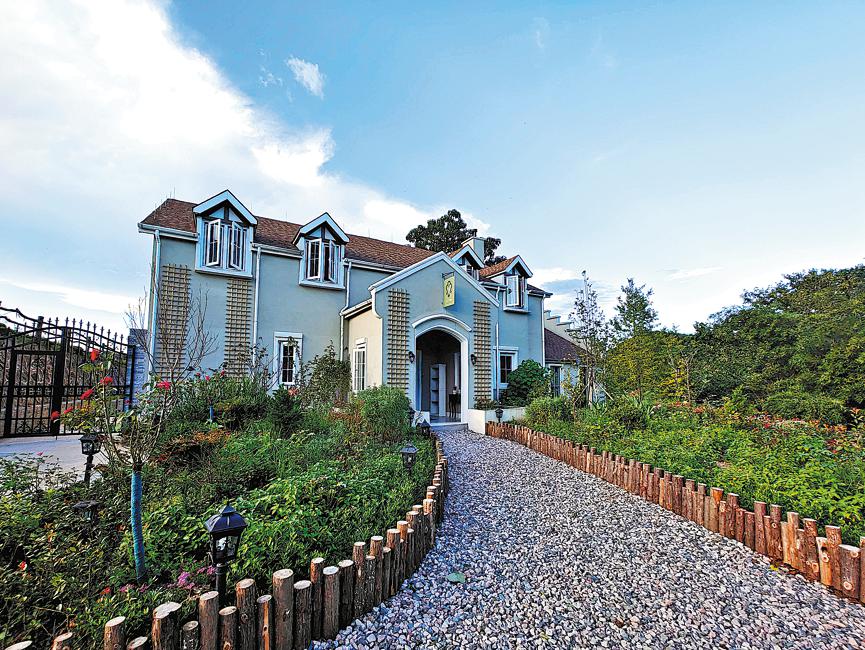 When Edward Gawne and Selina Liao first came to Wuyuan county, they did not know that one day they would get married in an old, local mansion.
Located in East China's Jiangxi province, Wuyuan is known as one of the most beautiful scenic areas in China, with a forest coverage rate of 82.64 percent. It is also dotted with historical sites and ancient buildings of the Ming and Qing dynasties (1368-1911) featuring the exquisite Huizhou style.
The smell of wood, morning dew, the sight of green fields, and the sound of birds chirping were core elements of Gawne's childhood in southern England, but became distant memories after moving to Shanghai, where he met Liao, a Jiangxi native working in finance.
The couple was deeply attracted by the beautiful scenery in Wuyuan when traveling there in 2015.After their visit, Liao resolved to come back and settle down in Wuyuan, and Gawne followed without hesitation.
"There are trees, bridges, and flowing water, and the old Huizhou-style houses are very beautiful. It is exactly how I imagined traditional Chinese culture would look," he says.
In the same year, the couple adopted an almost derelict old mansion and decided to transform it into a Chinese-English style family inn. It took nearly two years of renovation using multinational designers and architects. They named their masterpiece Skywells, inspired by the signature feature of Huizhou-style houses.