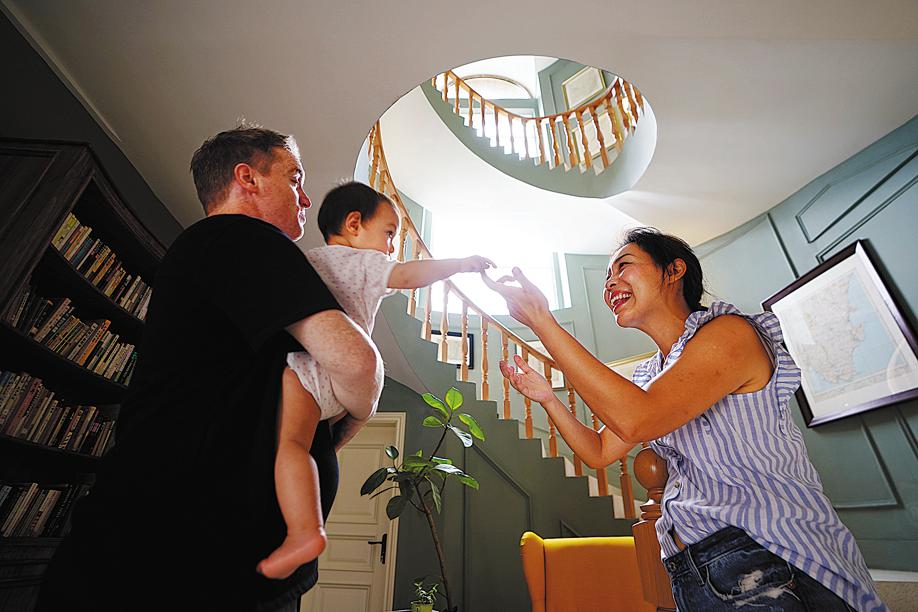 In May 2017, the couple held a traditional Wuyuan-style wedding at their inn. They also replaced a termite-infested pillar with a new one engraved with their love story, which was crafted by a woodcarving master.
Three months later, Skywells kicked off operations, and more than 90 percent of the guests were foreigners. Gawne and Liao are proud that people from all over the world can learn more about the mountains, water, culture, and folk customs of Wuyuan and appreciate the new look of the Chinese countryside.
"We posted information about the house on Facebook, and many of our friends said they wanted to come to China as a group," says Gawne. "My English friends get jealous of me living in rural China."
In recent years, Wuyuan introduced many measures for the management of the bed and breakfast industry and arranged special funds to support the development of B&B industrial clusters.
The fast construction of railways and roads has also made it easier to access Wuyuan and helped spread its fame far and wide.
The couple's new English-style homestay, Victoria House, named after their eldest daughter, has also been put into operation.
The house is surrounded by mountains and rivers where bamboo rafts sometimes float by. Flowers bloom on a neat front lawn while dragonflies flit about in the tea garden.
Inside the house, dining bars, lounges, spiral staircases, old-fashioned fans, and fireplaces offer visitors an authentic English living experience.
"Most of our guests, especially those from overseas, had never heard of Jiangxi province before. However, thanks to Skywells, now more people know of Wuyuan and more about Jiangxi," says Liao. "We are so proud of that."