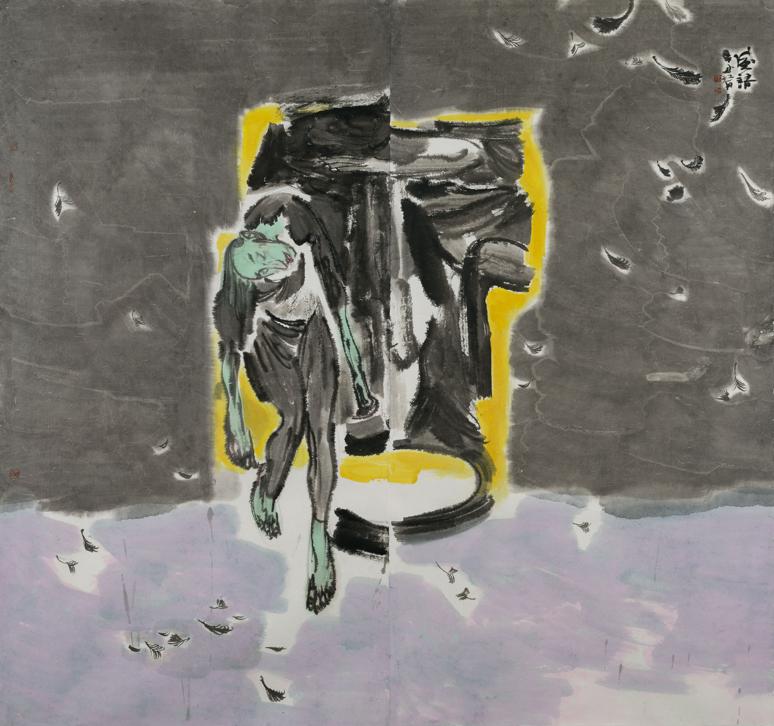 Fan Di'an, the president of the China Artists Association, says Zhang is painting the spirit and soul of many people. "He always depicts the challenges and encounters of those at the grassroots, and he tries to picture the collective sides of human nature," Fan says.
"The biggest drive of his work is his sensitivity to the changes of the world and the destiny of ordinary people."
Instead of showing people's grief or happiness in a dramatic way, Zhang prefers to glimpse into people's inner world in a calm and reserved manner. His approach reflects an influence of the art of Bada Shanren, one of four great monk artists of the early Qing Dynasty (1644-1911).
"I like Bada Shanren's depictions of gloomy landscapes and birds standing alone in snow in his work,"Zhang says.
"It is my firm belief that art should not be something a person handles or plays with in their spare time. The core values of art creation should be bringing comfort, conveying emotions and expressing ideals."
Zhang's paintings are like a collection of metropolitan fables in which he shows the audience how people's real life, and spiritual world, have been affected, and even distorted, by hedonism, materialism and overreliance on digital gadgets.
"When feeling lonely has become common among people today,"Zhang says, "only art can save them from the spiritual predicament and make them feel bright and delighted again."