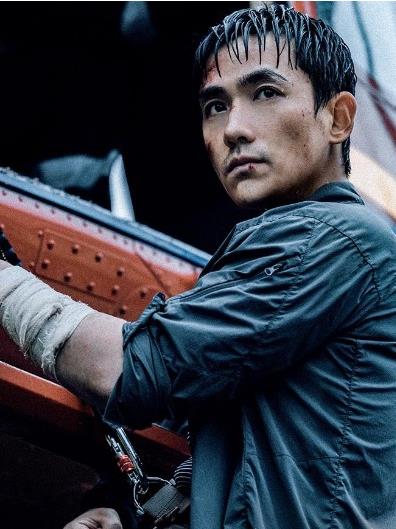 With major scenes shot in Guizhou province's Shuanghe Cave, the longest of its kind in Asia, the disaster film Cloudy Mountain is set to open across domestic theaters on Sept 17.
Teaming up actors Huang Zhizhong and Zhu Yilong, the film casts them respectively as a father, who is also a former soldier specialized in constructing railways, and son, a geological engineer.
Set in a fictional town, the nerve-wracking story follows a series of natural disasters taking place after a severe ground collapse, which pulls the father and several bus passengers into an underground cave.
In order to rescue his father and other people, the son enters the cave but the rescue mission becomes more dangerous after weather monitors discover that an upcoming mountain collapse will create an unprecedented catastrophe, threatening the lives of the 160,000 locals in the town.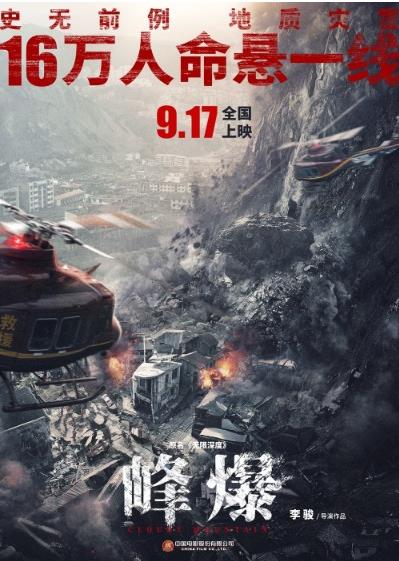 Earlier this year, the crew trekked deep into Shuanghe Cave, which is around as long as 240 kilometers, to take some of the most visually arresting scenes. A real-life tunnel replica was also built for the film.
With veteran Li Jun serving as the director, the film penned by Sha Song and Li also includes actresses Chen Shu and Jiao Junyan in its cast.
Affected by the recent outbreak of COVID-19 originating in Nanjing, Jiangsu province, a number of cinemas have closed and the rest have reduced seating capacity to 75 percent.
With several upcoming films postponed, including the once highly anticipated war epic The Battle at Lake Changjin, Cloudy Mountain is expected to spark a hopeful recovery, according to many industry insiders.