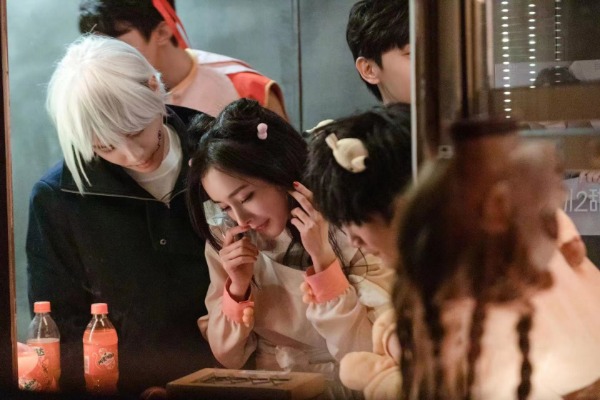 The third season of the reality show Great Escape, where a team of celebrities experiences an immersive escape room, released all its episodes on the video-sharing platform Mango TV this month.
The show invites actress Yang Mi, actor Deng Lun, pop star Huang Minghao, singer-songwriter Zhang Wei and high jumper Zhang Guowei to take part in escape room challenges with stories supported by surroundings, detailed set design, props and special effects. They have to search for hidden clues, solve puzzles and decipher codes in order to unlock the rooms in which they are trapped. It requires the players to have great perception, logical thinking skills and the ability to collaborate.
The stories they engulf themselves in touch upon topics like the protection of stray animals, education at home and school bullying. These scenarios give the games a sense of reality, as well as spark viewers' reflections on realistic topics.
A venue where visitors can do the same puzzles as seen in the show was opened by Mango TV in Changsha, Hunan province in April.