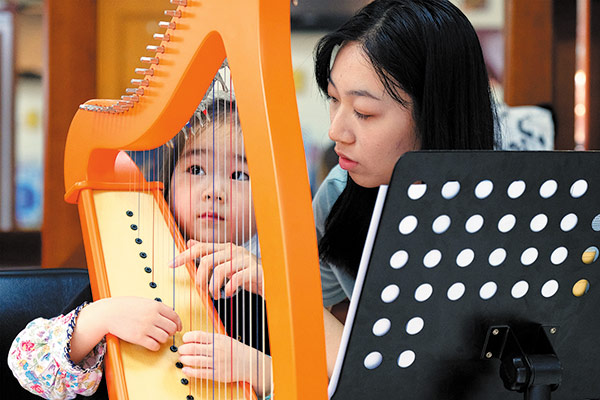 Last year, due to the coronavirus pandemic, the summer camps organized by the Forbidden City Concert Hall during its annual Gateway to Arts Summer Festival were canceled and moved to online courses.
To Wang's surprise, it helped to expand a fan base for the musical instrument since many people didn't need to travel to Beijing to attend the classes.
Wang learned to play the piano at the age of 3, and the guzheng, or Chinese zither, at 4. She was enrolled to study at the primary school affiliated to the Central Conservatory of Music when she was 10. That was when she was first introduced to the harp by her piano teacher.
Like many harp students, she enjoys the instrument's sound and it was a smooth transition for her to learn to play it. Now, her 8-year-old daughter is also learning to play the harp.