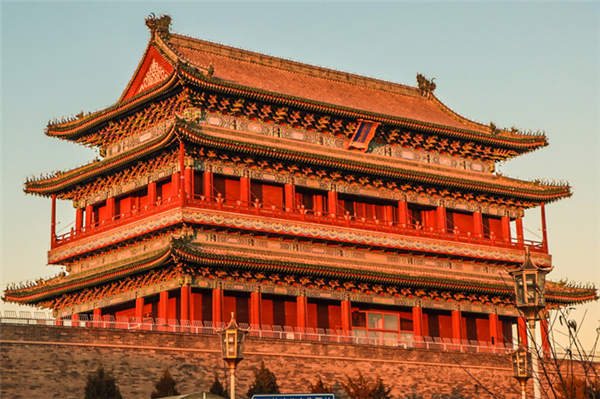 Beijing will strengthen the management of archaeological findings to better preserve the city's urban heritage along its central axis, according to a draft regulation submitted to the capital's top lawmaking body on Thursday.
A series of measures are being rolled out. For example, construction companies that fail to apply for archaeological survey and exploration may face a fine of up to 200,000 yuan ($30,583), Liu Yufang, chairwoman of the committee for education, science, culture and public health of the Standing Committee of the Beijing Municipal People's Congress, said at the recent session of the congress.
Beijing has seven world heritage sites, including the Great Wall and the Palace Museum, as well as 129 key cultural heritage sites under state protection.
"Archaeological findings are beneficial to display and restore the historical appearance of the cultural heritage," Liu said. "It is essential to use a feasible protection management mechanism to expand the scope of cultural heritage protection on the central axis of the capital."
The central axis in Beijing refers to the main north-south road. First created during the Yuan Dynasty (1271-1368), the original central axis was 3.7 kilometers long. It was extended during the Ming and Qing dynasties (1368-1911).
Liu also mentioned that since public participation is a growing trend in the protection of world cultural relics, encouraging the local Beijing residents to be involved in the inheritance of traditional culture and customs is a good way to retain the nostalgia and memories of the city.
A cultural heritage information platform on the central axis of Beijing will be set up to provide convenience for departments and individuals to access information, share research findings and carry out protection and utilization, the draft regulation said.
The draft was submitted to the Standing Committee of Beijing Municipal People's Congress for a second review on Thursday.