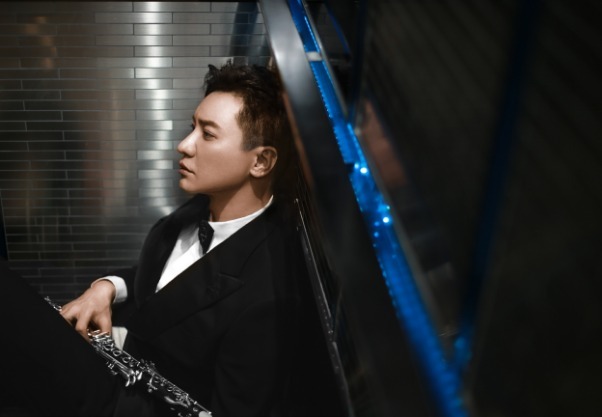 About six months ago, clarinetist Wang Tao had good reason to celebrate and, to use a musical metaphor, blow his own trumpet-or in this case the clarinet. His daughter was born. The arrival of a baby is a joyous event for any family and for Wang, having a daughter makes his life complete, he proudly proclaims.
This is not his first child. He and his wife, the former Olympic gymnastics champion Liu Xuan, welcomed their son five years ago.
Wang has the perfect present for his new bundle of joy. As a gift to his newborn daughter, a new album, titled Talk to Her, performed by Wang, is released on Monday, on the occasion of International Women's Day.
"It feels quite different having a son and having a daughter. There are different ways of communicating with them," says Wang, 43, adding that, in his roles as a husband, a son, and a father, he also wants to dedicate the new album to the women of his family. "I want my daughter to listen to these music pieces as a form of early communication as she cannot speak yet."
The album features classical music pieces, which portray different female characters. It opens with the well-known piece, La Fille Aux Cheveux de Lin (The Girl with the Flaxen Hair), composed by French composer Claude Debussy, followed by Ludwig van Beethoven's Fuer Elise (For Elise), and Ave Maria (Hail Mary) by Johann Sebastian Bach.
Wang also adapted Pavane pour une infante defunte (Pavane for a Dead Princess), a piano masterwork by French composer Maurice Ravel, which chronicles the life and death of a young, beloved princess; Garota de Ipanema (The Girl From Ipanema), a well-known, 1965 Grammy Award-winning Brazilian bossa nova song, and Solveig's Song, by Norwegian composer Edvard Grieg, which was originally from Henrik Ibsen's five-act play, Peer Gynt, and is an ode to a beautiful and sweet young woman.