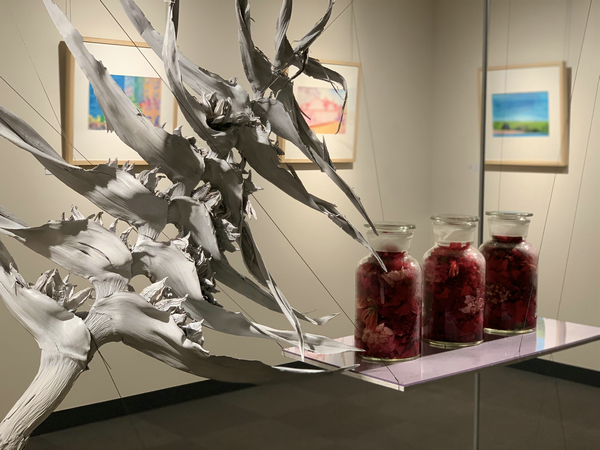 The China Cultural Center in Tokyo and Japan Global Association held an art exhibition featuring works by Chinese artist Wu Lequn and Japanese artist Yukari Yamada- from Feb 17 to March 1.
The venue, decorated with incense and plants, enhanced the exhibition's atmosphere.
Due to the COVID-19 epidemic, the event went without an opening ceremony and set up separate exhibitions to reduce the possible risk caused by large groups of visitors.