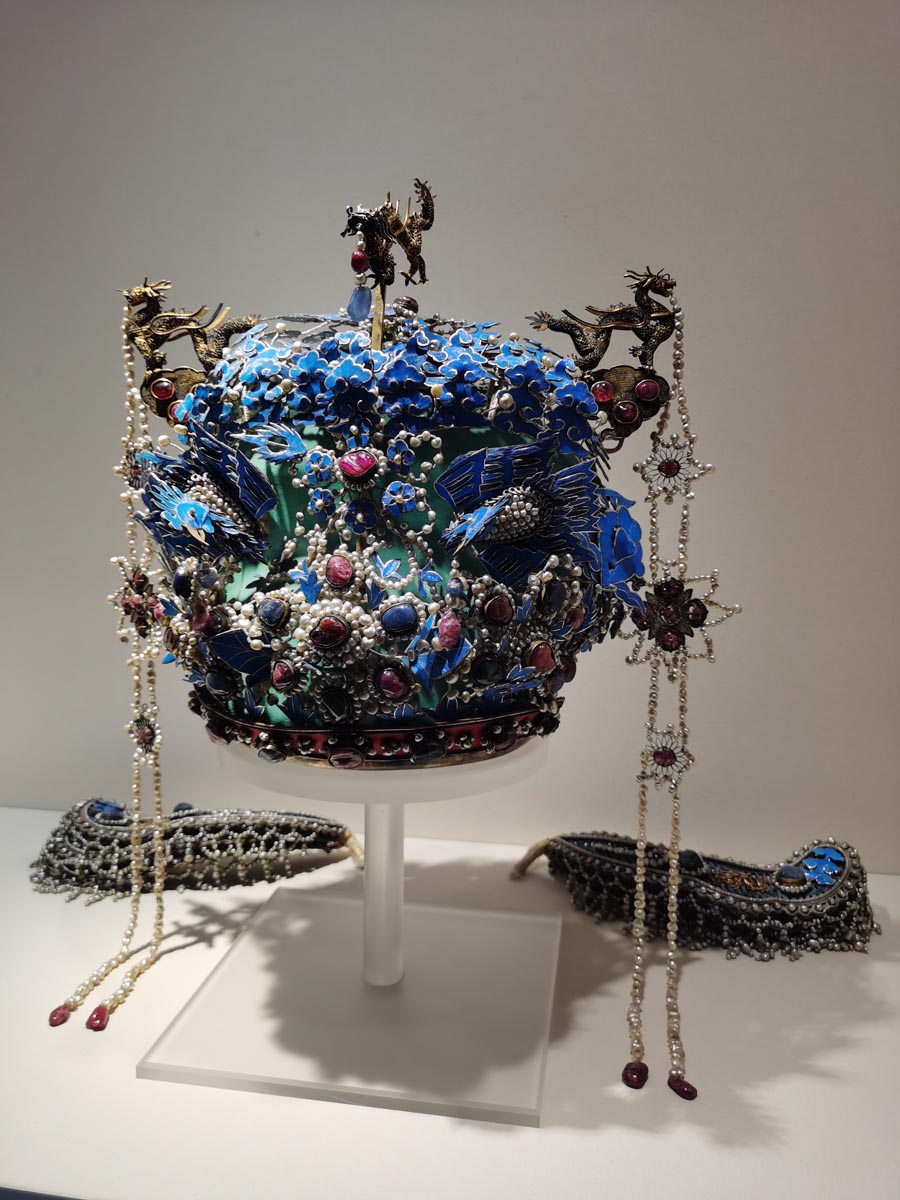 The ceremony lasted 30 minutes, and, like a seasoned period-film director who knows how to fictionalize history for dramatic effect, Dai tinkered with a few of the details.
"In real life the throwing of dried longan and peanuts was performed by the bride and her parents in the bridal chamber, but I found the ritual so fascinating that I decided it should be performed in public."
One ritual performed behind closed doors at her wedding, in line with reality, was jiaomian, in which the bride clears any facial hair she has, which is said to suggest a "smooth and happy marriage". Dai did this before she left home.
"In the main ceremony I wore an embroidered robe with a dark indigo vest, a phoenix coronet, which ordinary people wore only at weddings during the Ming Dynasty," Dai says.
The coronet was a replica of the one owned by Ming empress Xiaojing (1565-1611), called sanlongliangfengguan, meaning a coronet of three dragons and two phoenixes.