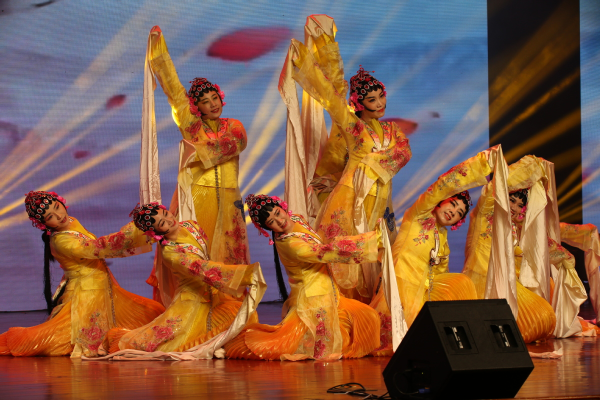 A cultural event featuring various performances and traditional customs in Beijing's Haidian district celebrating the upcoming Spring Festival was broadcast on Feb 9.
To control the spread of COVID-19, the event's organizer, the culture and tourism bureau of Haidian district, decided to first record all the performances without audiences and then share it online. To better interact with viewers, paper-cuttings, couplets and other traditional Spring Festival decorations have been sent to viewers as prizes in an online raffle.
Performances during the event included a folk art called caijie, where people dress up to sing and dance on a street decorated with lanterns and colored banners, Peking Opera performances, poetry recitals and a solo show featuring the guqin, a zither-like seven-stringed traditional Chinese instrument. Foreign singers were also invited to perform international hit songs.
Renowned calligraphers have also been invited to write the character fu, meaning good luck, on red paper and send them to medical workers, police and other people working to fight the virus.