The China Cultural Center in Nigeria held on Jan 22 an online "Chinese Tea Culture" salon, which drew the participation of more than 20 students.
During the session, four participants shared their understanding of Chinese tea culture, including the origin, categorization, production and drinking customs of Chinese tea.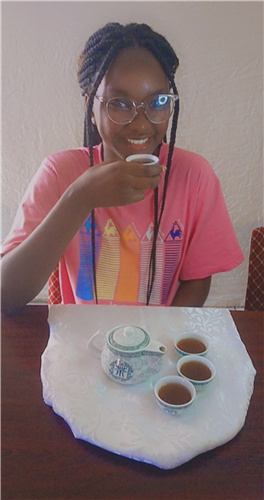 Participants talked about the functions of various Chinese teas and the history of the Chinese tea trade. For example, in ancient China, tea culture shared a close bond with Buddhism, Confucianism and Taoism.
The salon was relaxed and enjoyable, allowing students to learn about the history and culture of Chinese tea, as well as the health benefits of drinking all kinds of Chinese tea.