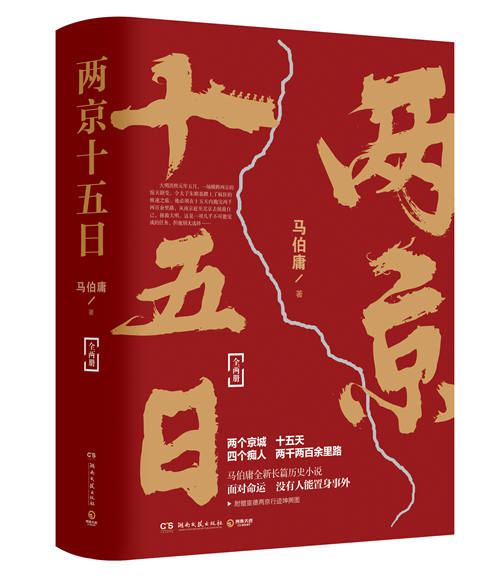 Mixing fact, fiction and imaginative writing, author uses creative license to render the people and places of Ming Dynasty China in vivid detail, Wang Ru reports.
Events in 1424 have provided a surprising backdrop to a novel that is attracting a large readership. It proves that old adage that in publishing, history's future is bright.
That year, decades before Christopher Columbus was born, saw a number of earthquakes strike Nanjing which, a few years earlier, had been the capital of the Ming Dynasty (1368-1644).
Emperor Zhu Gaozhi sent his son, crown prince Zhu Zhanji, from the current capital, Beijing, to Nanjing to record the extent of the damage and provide comfort and practical aid to the populace.
Later that year, in the middle of the fifth lunar month, the emperor fell severely ill and he sent officials to inform the prince to come back to inherit the throne.
This is where, as they say, the plot thickens. The ruler's younger brother Zhu Gaoxu coveted the seat of supreme power and organized an ambush to attack his nephew, the crown prince. However, Zhu Gaoxu failed and Zhu Zhanji returned safely on the third day of the sixth lunar month to claim the throne.
When writer Ma Boyong, 40, read about the historical incident, from the official Ming section of the Twenty-Four Histories, he was amazed to find that fewer than 100 words in traditional Chinese were written about the episode. His interest was aroused and he had an overwhelming urge to write a thriller.
"The historical document only tells us the time and the result without providing any other clues, so it leaves plenty of room for my imagination," says Ma in an exclusive interview with China Daily.
The result of his imagination turned into Fifteen Days Between Two Capitals (Liang Jing Shiwu Ri).After it was released in July, the fictitious historical novel has achieved a solid 8.2 points out of 10 on China's popular review site Douban.
More than 1 million copies of the thriller have been sold so far, according to the Hunan Literature and Art Publishing House.
Ma, of the Manchu ethnic group, from Chifeng, the Inner Mongolia autonomous region, has a pretty enviable track record in writing popular history-based thrillers.
Last year, his work The Longest Day in Chang'an, was adapted into a popular TV series. It took viewers to the heyday of the Tang Dynasty (618-907).
On Chinese micro-blogging site Sina Weibo alone, his follower numbers have reached 7.78 million.
To his readers' delight, the book will also be adapted into both a film and TV series, Ma says.