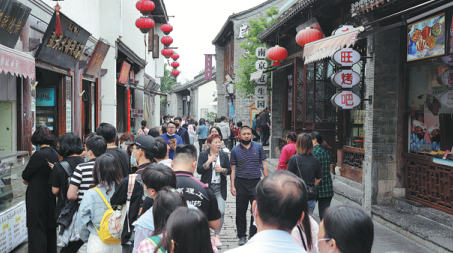 Chinese spend an average of 4.9 hours online for leisure, according to the Green Book of China's Leisure unveiled in Beijing in early December.
Those born in the 1970s and '80s typically spend one to three hours a day on relaxation, while most people born after the 2000s use five to eight hours.
The internet's rapid development has brought about more possibilities for leisure, enabling the public to use fragmented time to relax by socializing, watching videos, livestreaming, playing games and engaging in virtual travel.
It has also expanded access to leisure among people of different areas, ages, incomes and educational backgrounds, says the book compiled by the Chinese Academy of Social Sciences' Tourism Research Center, which examines the country's leisure-industry development from policy, market and urban perspectives.
Chinese spend an average of 5,647 yuan ($865.12) per capita on leisure.
Livestreaming has witnessed explosive growth in consumer numbers and satisfies needs for leisure, especially during the pandemic.
The number of livestream consumers had reached 560 million as of March 2020, accounting for 62 percent of all Chinese internet users, the book says. In particular, e-commerce livestreaming had 265 million consumers.
Tourism has increasingly contributed to high-quality public leisure, the book points out.
In 2019, the domestic tourism market received 6 billion tourist visits, up 8.4 percent over the previous year. Outbound tourist numbers reached 154.63 million last year, up 3.3 percent over 2018.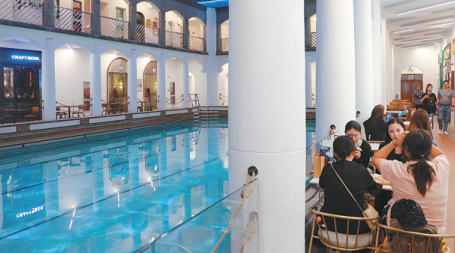 The country has seen continuous cultural and tourism integration, and a rich supply of leisure products, the book says.
Beijing, Tianjin and Guangdong and Shaanxi provinces have each launched 2020-22 plans to accelerate the integration of culture and tourism to enrich leisure experiences.
In May 2020, the Ministry of Culture and Tourism proposed more flexible and practical methods to evaluate leisure-supply systems that lean toward smart tourism and can upgrade experiences.
Support will also be given to nightlife culture and the tourism economy.
Last year, the State Council proposed encouraging qualified scenic spots to offer night tours. By 2022, the country is expected to build more than 200 national clusters for nightlife culture and tourism consumption.
The ongoing national park development is also expected to boost leisure. The National Forestry and Grassland Administration has reviewed 10 candidate parks and is expected to publish a short list soon.
Chinese have shown an increasing awareness of the importance of leisure and spend more time on it, according to a survey conducted by the Tourism Research Center this year.