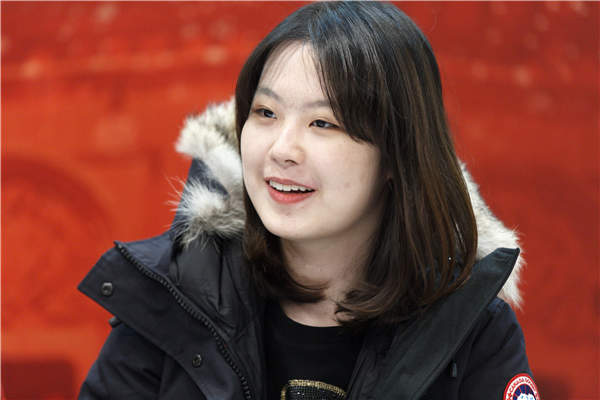 Flutist Li Xiaoxi will perform with the China Philharmonic Orchestra in the upcoming concert. [Photo by Jiang Dong/China Daily]
During the concert, Wang will also give a solo performance of Dedication, an art song written by Robert Schumann in 1840 and was later arranged for piano solo by Franz Liszt.
Namisa Sun, 20-year-old cellist, will perform Father's Grassland, Mother's River, a music piece adapted by composer Zou from a folk song of the Inner Mongolia autonomous region. As a member of the Ewenki ethnic group, Sun learned to play cello at the age of 4.She will also play Russian composer Peter Ilyich Tchaikovsky's andante cantabile from String Quartet No 1 in D major, Op 11, arranged by the composer for cello and strings.
Dancing Poetry, a music piece written by composer Huang Anlun for cello and piano, will be played by 16-year-old flutist Li Xiaoxi, with the adaptation by composer Zou.
"I've been watching performances by China Philharmonic Orchestra since childhood as my father is a bassoon player with the orchestra. I am happy to play with the orchestra for the first time," says Li.
The concert will also see the premiere of three new works by three Chinese composers from different generations, including Ode to China by Yu Yang, Our Fathers by Yang Fan and The Wave of the Surging Thoughts by Jia Daqun.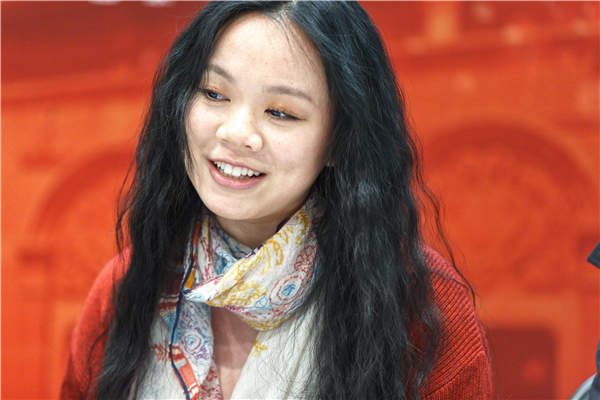 Cellist Namisa Sun will perform with the China Philharmonic Orchestra in the upcoming concert. [Photo by Jiang Dong/China Daily]