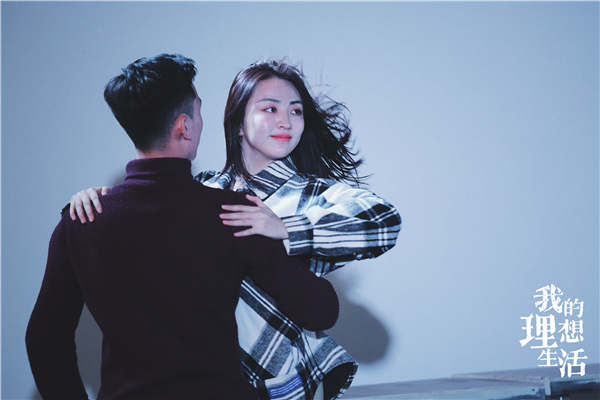 My Ideal Life, which will premiere at the Tianqiao Performing Arts Center in Beijing on Dec 29 and 30, will conclude the fourth edition of the Lao She Theater Festival. [Photo provided to China Daily]
His script for the one-act play, Mr Breeches, was written in 1933 and portrays a man in breeches, who assumes a commanding posture on a train. It gives a detailed portrayal of the protagonist's behavior and his arrogant language through humor.
"The script has never been staged," Jiang says.
"When I read it, I was impressed by its vivid and clever approach to depicting the man."
Unlike Lao She's novels, such as Crescent Moon and Rickshaw Boy, both of which portray poor people's misery against the backdrop of the 1930s, two of his works, Shan Ren (literally, "kind man") and Lao Nian de Lang Man (literally, "romance of the elderly"), were published in a collection of his works, titled Ying Hai Ji.
Shan Ren portrays a warmhearted woman named Mu Fengzhen. Lao Nian de Lang Man is about 60-year-old Liu Xingren, who struggles with the idea of remarrying.
"Although those works were written decades ago, we can still relate to the roles and their stories. Over 90 percent of the dialogues in the play are from Lao She's original versions," says Jiang, adding that the play's music borrows from Paganini's 24 Caprices.
"We put the six stories together into one play, with one story connecting to the other, rather than telling them separately. There's an interesting link among the characters, which will offer a fresh look at Lao She's works."
The nine actors play over 40 roles, Jiang says. Their average age is 27.