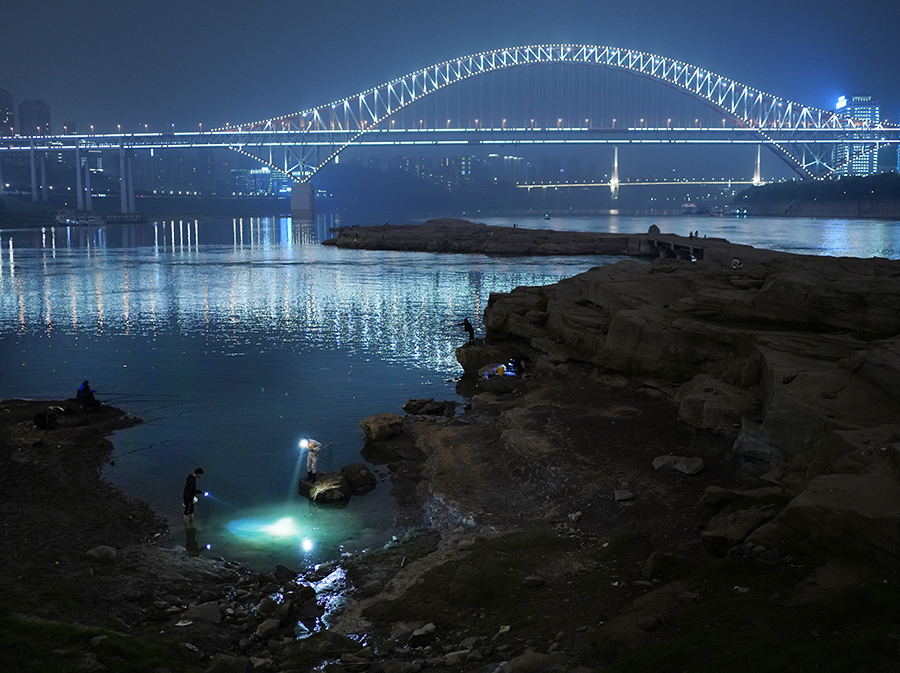 Fishing by the Yangtze River in central Chongqing, April 4, 2020. [Photo by Liu Song/China Daily] 
Chongqing, a metropolis of more than 30 million people in Southwest China, is different from other Chinese cities. With unique natural sceneries and places of historical interests, Chongqing possesses rich local cultural color. The city has become a popular tourist destination at the upper reaches of the Yangtze River best known for its spicy food and steep hills.
When the night falls, the city is transformed into a sea of lights. Decorative lights, lanterns, roadside lamps, bridges and towers all combine to form a myriad of twinkling lights, each one representing a part of the city's past and present. The city never sleeps, always remaining awake and wary of the looming mountains surrounding it.