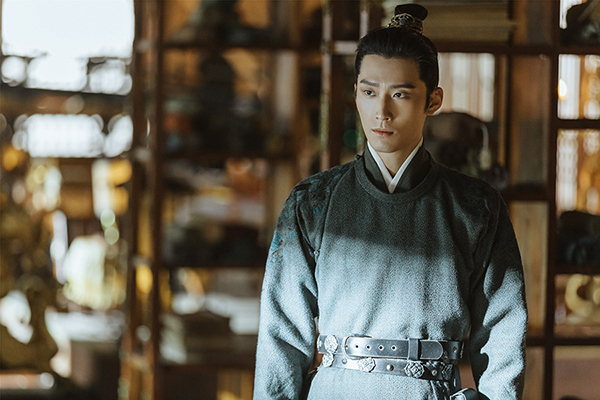 Actor Dou Xiao in  The Legend of Xiao Chuo.  [Photo provided to China Daily]
Actress Tang Yan, who shot to fame with the 2009 fantasy sequel Chinese Paladin 3, stars as Xiao. Actor Shawn Dou plays Han, who later becomes Xiao's most reliable official, and actor Jing Chao, who portrays the protagonist's emperor husband.
Interestingly, Xiao was depicted as a villainous figure, who led her army to fight against rival Song Dynasty (960-1279) troops in the 16th-century novel, Generals of the Yang Family.
As the novel is very popular and has spawned many operas, TV series and films, the new series has stirred controversy online.
Jiang, who also serves as the TV drama's scriptwriter, says she believes it would be fair to think about history from a different perspective.
While multiple regimes existed during the same eras in Chinese history, Jiang says it would help modern audiences to understand the periods with a more complete and profound perspective if the history can be told from all regimes' perspectives.
The Legend of Xiao Chuo marks such an effort. It is planned as one installment of her trilogy to retell the story of China's turbulent period from the eighth to 12th centuries, an important chapter in which China's ethnic groups advanced integration.