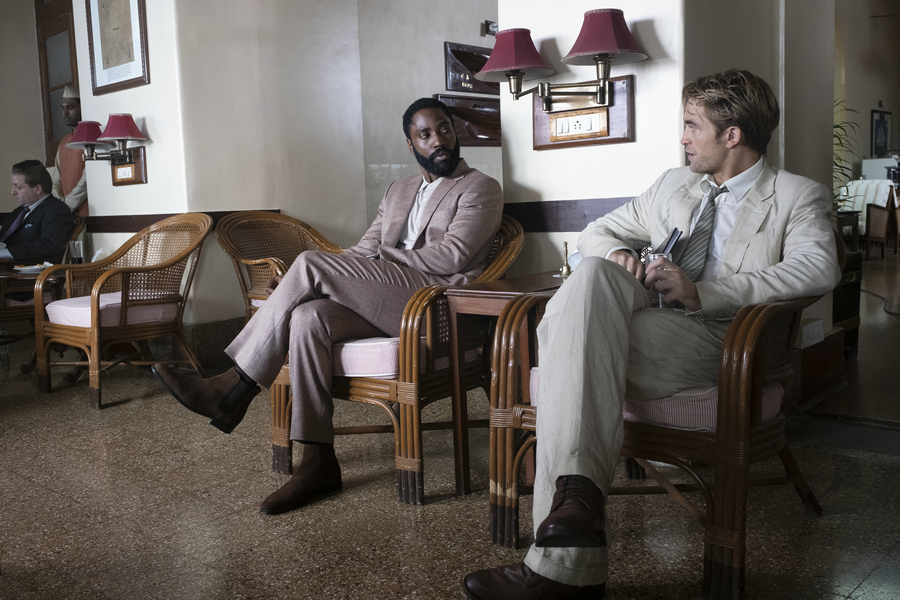 A scene from Tenet features the protagonist, left, and Neil. [Photo/Douban]
"I went to watch Tenet today and if I say I haven't got my head around, will people question my IQ? Should I watch it again? I'm afraid to be taunted if I fail even after another viewing," The Bad Kids (2020) star Qin Hao said on the Chinese Twitter-equivalent Weibo on Sept 6 — two days after Tenet, British auteur Christopher Nolan's sci-fi action flick, hit the big screen in China.
"You're not alone here!" was the top rated comment under Qin's post.
Produced by Warner Bros. with a budget over $205 million, the blockbuster, Nolan's biggest project so far, has been globally hailed as a "savior" of the COVID-ravaged film industry.
Before its China premiere, Nolan said in a promotional video: "It's our attempt to make as big a film as possible and as immersive action as possible for the big screen."
However, it has remained a mystery for those who have already watched it, and even for some who have watched it several times.
Filled with technobabble, including terms like "entropy", "time inversion", and the "temporal princer movement" to underpin its scientific framework, Tenet is criticized by some cinephiles as the "most hard-to-understand film ever made by the British writer-director", who over the past decade has helmed critically and commercially successful sci-fi headscratchers such as Inception and Interstellar.