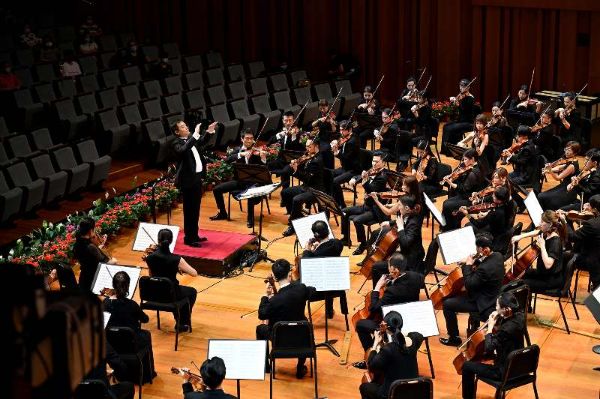 The NCPA Orchestra performs under the baton of conductor Zhang Yi. [Photo provided to China Daily]
On Aug 8, the NCPA Orchestra performed under the baton of conductor Zhang Yi. Featured pieces were Bach's Busoni-Chaconne in D minor BWV 1004, Norwegian composer Edvard Grieg's Lyric Piecesand Czech composer Bedřich Smetana's  Má vlast (My Motherland).
Flutist Chen Yue joined in the show, playing a concerto on Chinese themes, including Song of Sifting for Goldand Lofty Mountains and Flowing Rivers.
The live show, which was staged at the National Center for the Performing Arts in Beijing, was also broadcast online in 8K quality over 5G.
Over 50 online streaming platforms broadcast the live show, which attracted about 30 million viewers.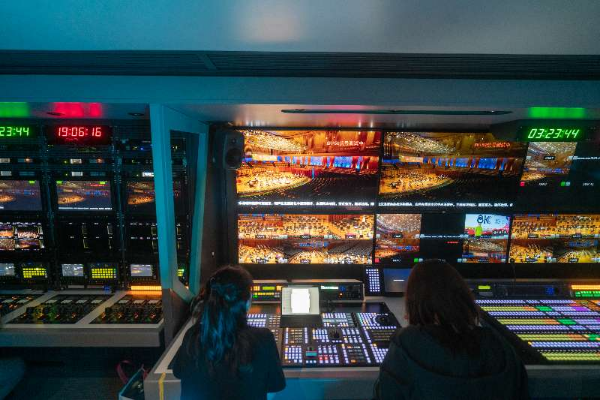 The live show, which was staged at the National Center for the Performing Arts in Beijing, was also broadcast online in 8K quality over 5G. [Photo provided to China Daily]