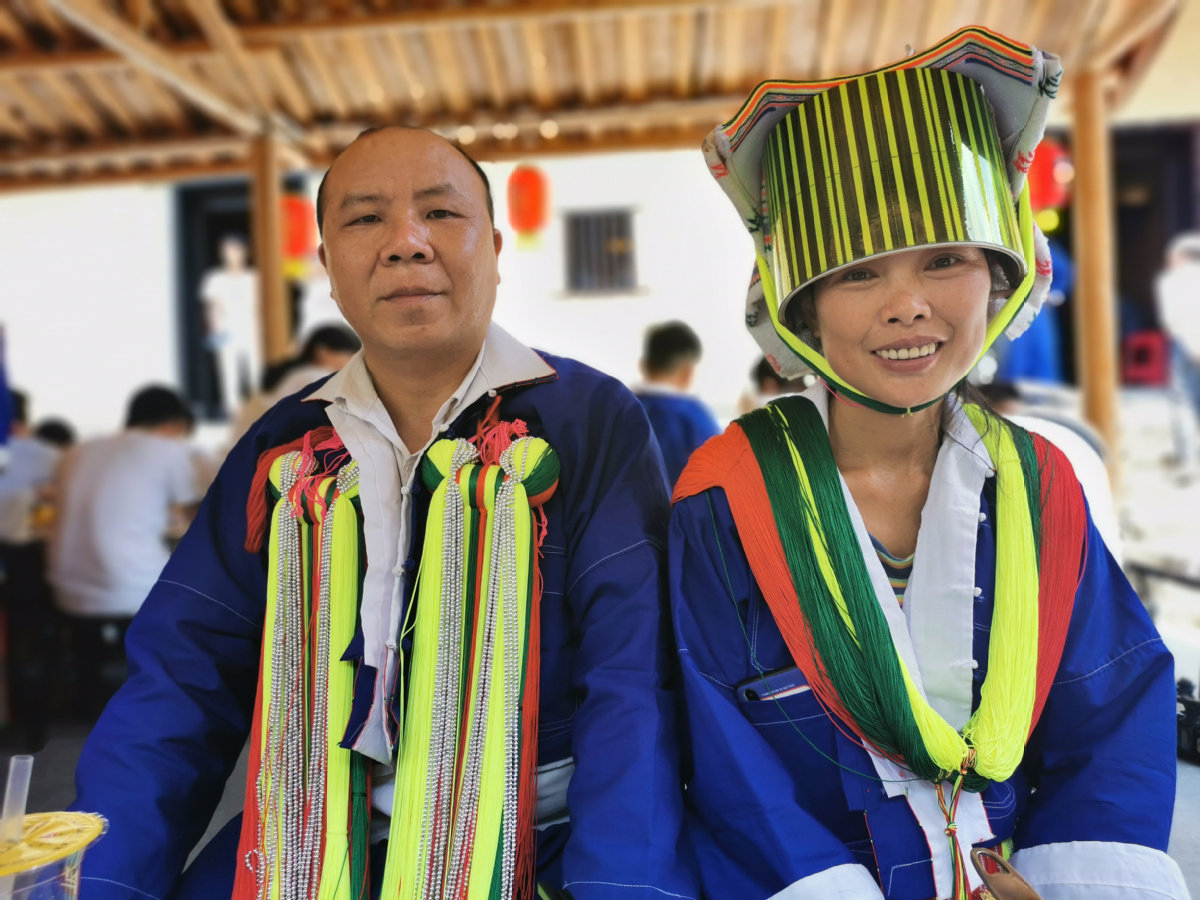 Feng Qiubao (left) and Pan Qinglan [Photo by Wang Kaihao/China Daily]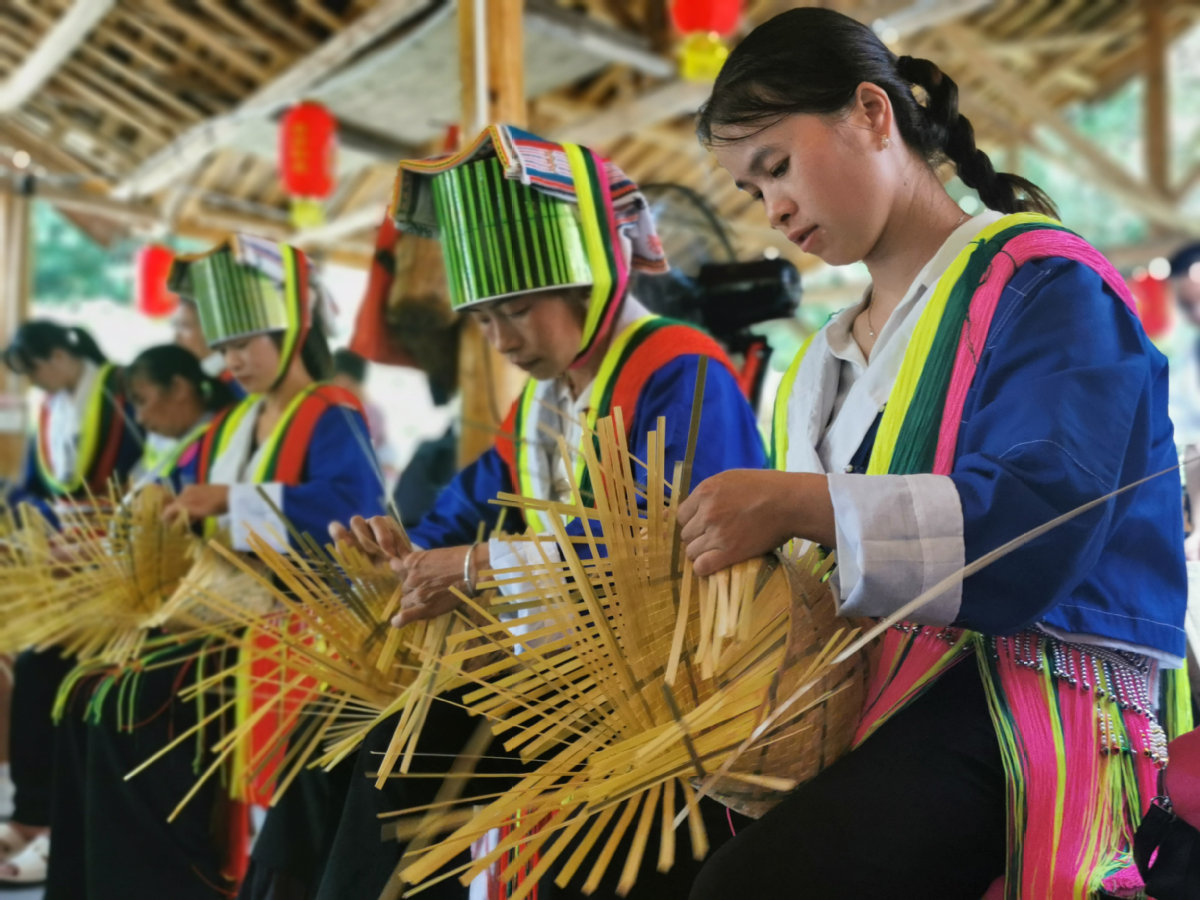 Knitting has become a new booming industry in Dachong. [Photo by Wang Kaihao/China Daily]
Before 2018, when a drivable road finally reached this stockade village in Hezhou, Guangxi Zhuang autonomous region, the only way out for locals living on the mountain was by foot.
The distance to the nearest town, which took about four hours on foot to reach, was enough to besiege residents of Dachong village with a difficult life. Nearly 500 people from 87 families live in the village, which is home to the Tuyao community, a part of the Yao ethnic group.
Tuyao literally means "indigenous Yao", which not only indicates the preservation of the traditional lifestyle and culture of the ethnic group, but also shows that its development was once blocked by poor transportation links.
Ancestors of Tuyao people migrated to Hezhou from elsewhere about 700 years ago. However, when they arrived, as the better farming land had been occupied by locals, these "new residents" had to climb up the mountains, where there was little land left to cultivate crops.
To make ends meet, Pan Qinglan, a 44-year-old woman, had to carry wild tea leaves, ginger and wood to the next town to exchange for rice, oil and other food.
"The path was dangerous," Pan recalls. "But we had no choice. It was hard to grow crops here... We set off when it was still dark. To stave off the fear, we walked in groups and always sang songs."
Landslides were a regular occurrence as a result of the area's changeable weather. Even on a sunny day, cliffs and rivers were still obstacles that needed to be overcome.
"Fairs were organized several times a month in the town," she says. "We would make sure to get everything we needed in a single visit."